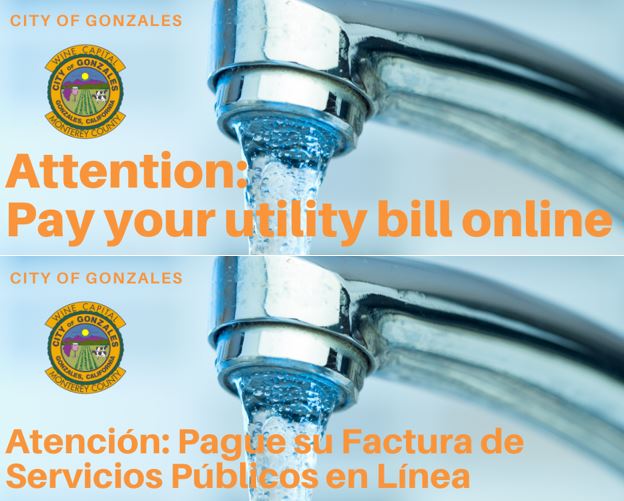 In response to COVID-19 and in practicing social distancing safeguards, please pay your utility bill online.   En respuesta al COVID-19 y practicando distanciamiento social, por favor de pagar su factura por internet.
What's the Gonzales Way?
Partnering with Taylor Farms
Taylor Farms has been an active community partner with the City for many years. One of the most visibly obvious outcomes of this is the wind turbine that helps to create and save power for the city.
The Gonzales Way
The Gonzales Way is the way we raise happy, healthy, successful children in Gonzales, California. It comes down to this: Love, Care, and Connect.
Spotlight on Youth Council
Our Gonzales Youth Council has been making news again! This group of enthusiastic and passionate young leaders is continues to make the City proud with its conscientious involvement in the community and world around them.
How do I
Most frequently asked "How Do I?" questions:
The California Vehicle Code allows local jurisdictions to regulate how long a vehicle may be parked in one spot without moving. The City of Gonzales has such a regulation that makes it unlawful to park a vehicle on a public street for over 72 hours…
The first thing you should do is call the non-emergency number for the police department. An officer will be dispatched to the scene. If you request contact from the officer, s/he will work with you to find a solution to the problem. If you do not…