History of Sustainability in Gonzales
National Prescription Drug Take Back Event in Gonzales
Two Events Per Year: Late April & Late October
10 AM to 2 PM
Gonzales Police Department
109 Fourth Street, Gonzales, CA  93926
All Salinas Valley Residents are welcome to participate!
Eliminate prescription drug abuse and environmental hazardous waste by turning in prescription drugs with no questions asked.  
All prescription medications will be destroyed safely and legally in this DEA sponsored collection program.  
Please always secure your prescription medications and never dispose of them in the toilet or wash them down the drain.
Medications can be taken any time to the Gonzales Police Department for safe, secure, and private disposal at the medication disposal kiosk located in the lobby.
Two Annual Reuse, Recycle & Community Cleanup Weekend Events
Event #1 Fourth Weekend in June (Includes Free Composting Workshop)
Event #2 First Weekend in October 
Located in the Heart of Gonzales--Fairview Middle School!
Bring your truck, bring your car, bring your stuff! The City of Gonzales, along with its partners Tri-Cities Disposal & Recycling Service, Salinas Valley Recycles, Monterey County Environmental Health, and Save the Whales host two annual weekend community cleanup events for Gonzales residents. The FREE cleanup and collection event is open to Gonzales residents (no businesses please) on Saturday from 8 a.m. to 2 p.m. and Sunday from 8 a.m. to 2 p.m. (or until trash containers are full).
Event flyers are mailed to all residential customers in plenty of time to remind you! Apartment complexes receive event door hangers for the fall event.
Items accepted: Trash, mattresses & box springs (take directly to the landfill for free), electronic waste, cardboard, recyclables such as paper, plastic, glass & metal, electronic waste, landfill vouchers provided for household appliances (including refrigerators & freezers), donations of clothing & household goods for local charities. Large furniture is not accepted. No yard waste, tree trimmings, or wood are accepted. 
Please consult the event flyer about the regulations on trailers & large loads 
SATURDAYS ONLY: Collection of household waste items: anti-freeze, household and small car batteries,  properly contained used motor oil, and paint.
Free Home Composting Workshops from Salinas Valley Recycles
@ June, Reuse, Recycle & Cleanup Event
11 AM to 12 PM
Annual Community-wide Garage Sales
Second Saturday in June
Sale date will be advertised on the KICK Kiosk and on social media. Whatever you don't sell can be donated two weeks later at the cleanup weekend event! 
NO Garage sale permits are required for this date & it will NOT count against the annual limit per residence
Salinas Valley Recycles & CalRecycle Present: FREE Tire Recycling 
Spring & Fall dates announced on the KICK Kiosk and on social media. The fall event is coordinated with the date of our fall Reuse, Recycle & Cleanup Days event.
Three convenient locations! FREE tire recycling to ALL Salinas Valley households at locations in King City, Gonzales & Salinas
Salinas Sun Street Transfer Station, 139 Sun Street
Gonzales Johnson Canyon Landfill, 31400 Johnson Canyon Road
King City Jolon Road Transfer Station, 52654 Jolon Road
Cars & small truck tires with or without rims (NO commercial or tractor tires).
Residents ONLY.
NO businesses.
Limit 9 tires per trip. 
Salinas Valley Residents can participate at ANY location.
2010 Environmental Leadership Academy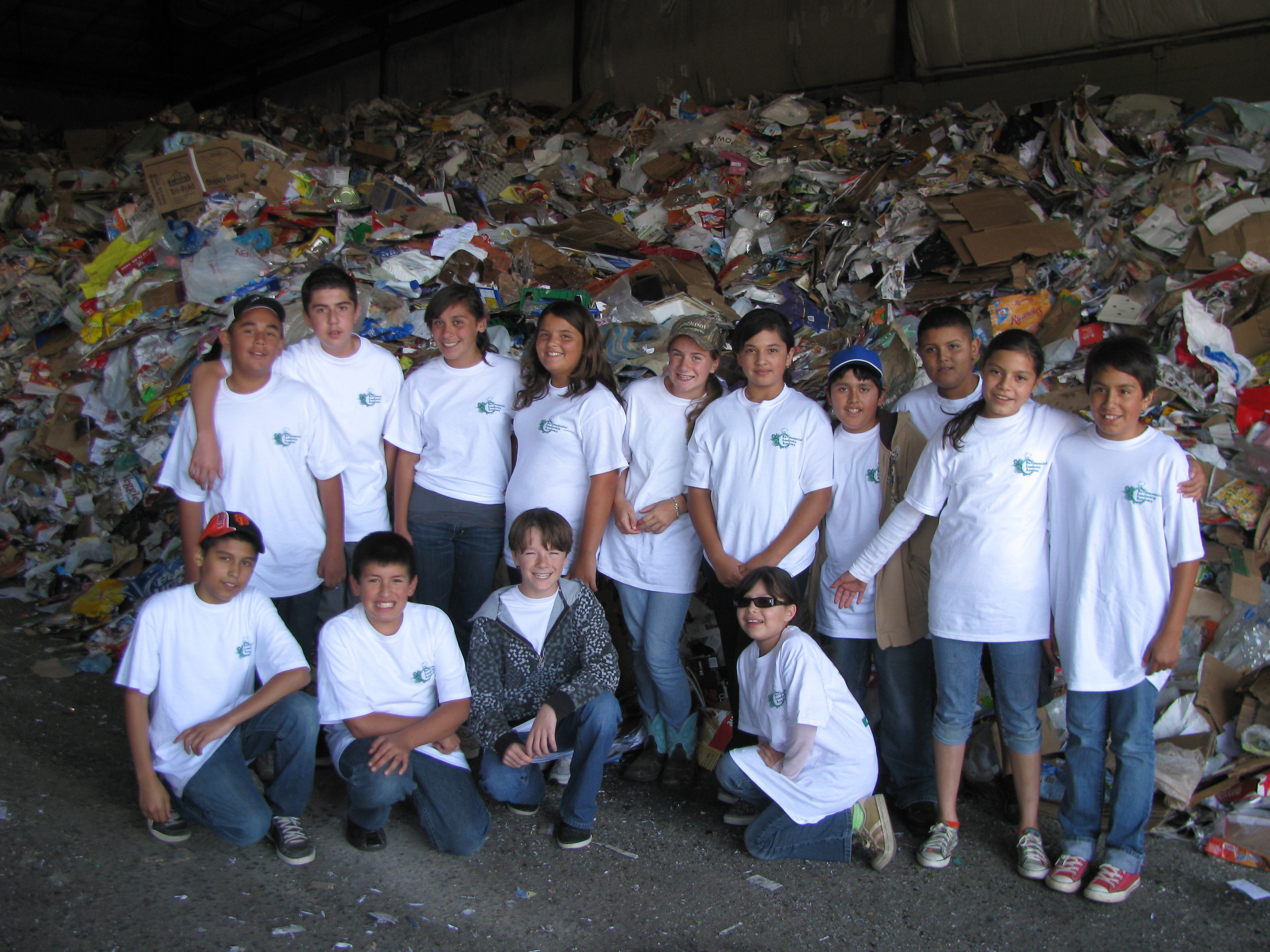 2011 Environmental Leadership Academy
Japanese Agriculture group visits Gonzales and learns about microbiology efforts to improve agricultural yield and conserve water from Healthy Soil company in Gonzales. Agricultural groups from several counties were trained by Tom Piatowski from his Gonzales business center.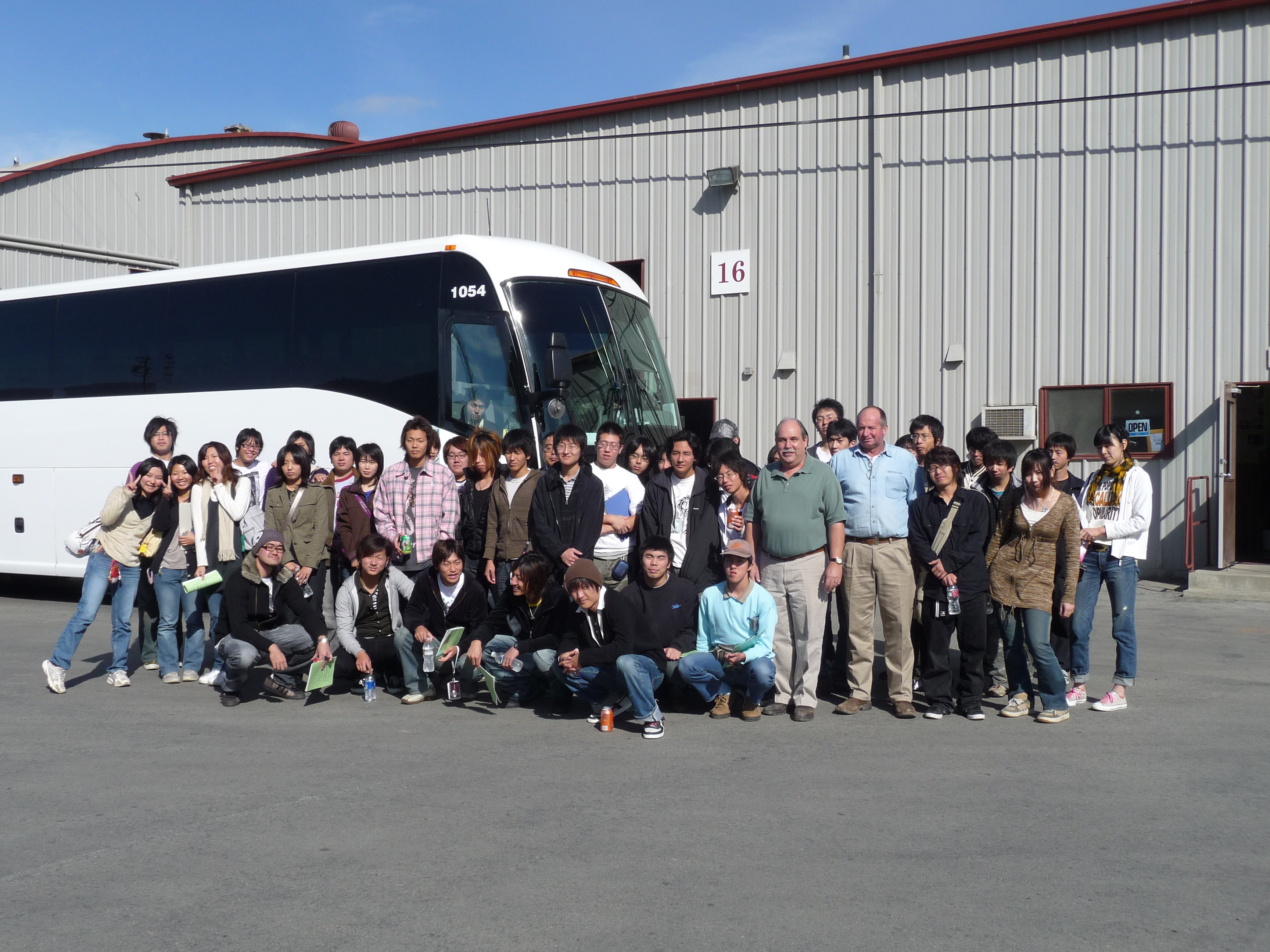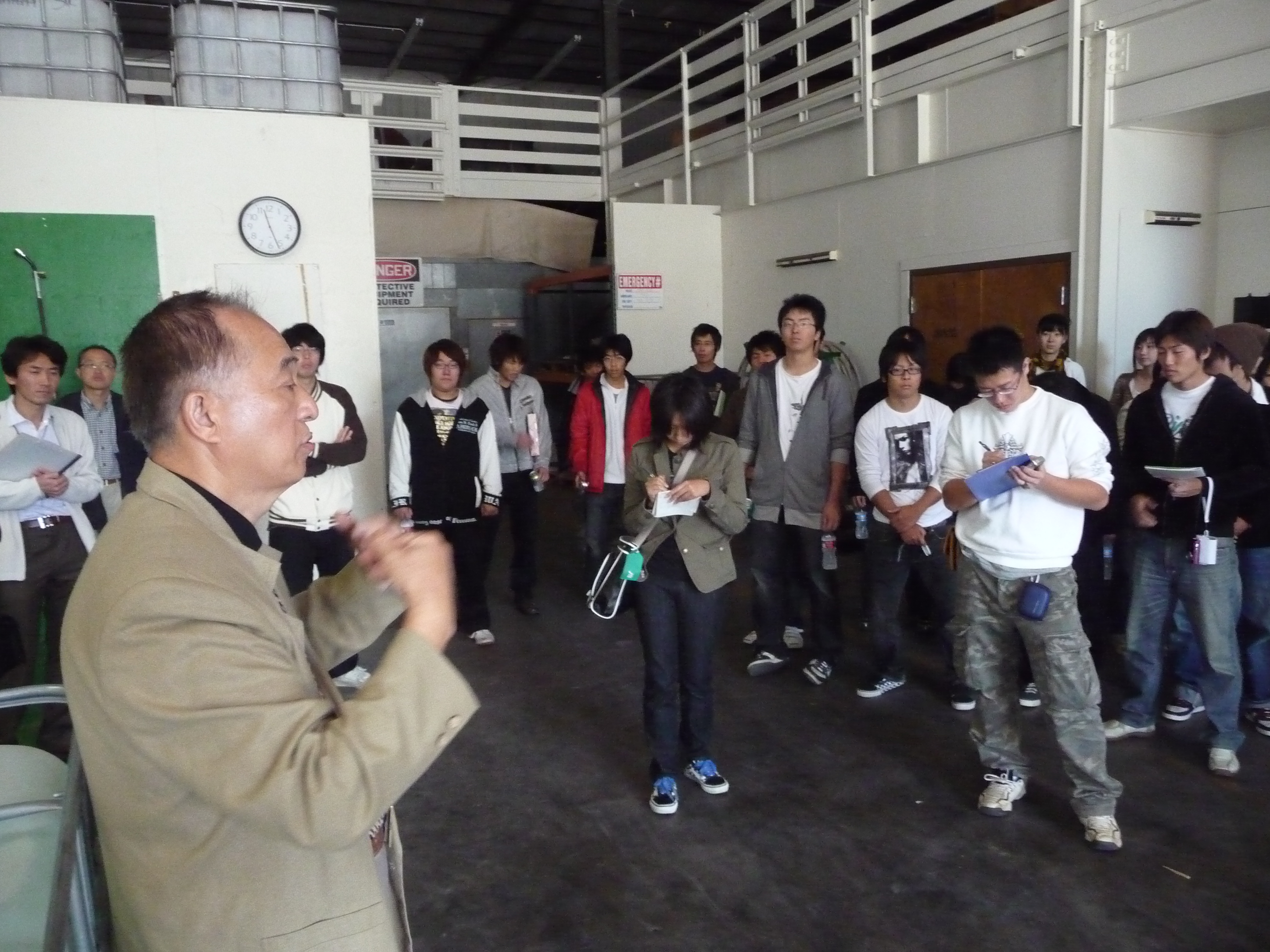 ---------------------------------------------------------------------------------------
Gonzales Leadership worked with businesses and property owners to have bio-diesel produced, distributed, and used in Gonzales to benefit local businesses, the City, and the regional air quality.