Firefighters
Gonzales Fire Department is transitioning from a being a fully volunteer fire department started in 1929, before the City was a City, to a staffed department with career officers supplemented by dedicated volunteers. Dedication has not changed and response time has improved along with the increased training. The calls for service changed from 12 calls per year to several hundreds, presently. The Gonzales Fire Department is prepared and constantly training to answer the call any day, at all hours.
Jason Muscio - Fire Chief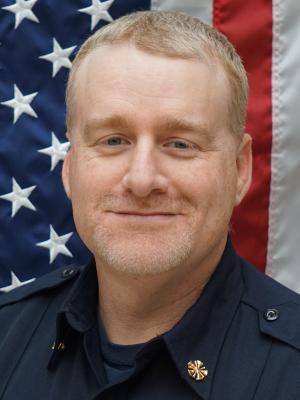 Email
On behalf of the men and women of the Gonzales Fire Department I would like to take this opportunity to thank the community for their continued support. Your Fire Department has undergone some significant changes over the last few years but the commitment of our firefighters to provide the best possible service to the City Of Gonzales, and The Gonzales Rural Fire Protection District remains unchanged. Our Firefighters take pride in providing safe and effective emergency response, as well as public education and fire prevention activities. We appreciate the fact that our residents treat us with respect and welcome us into their homes, even during what can be the most difficult time in a person's life. The community we serve is our extended family, and we look forward to continuing to serve for many years to come.
Cody Rubbo - Fire Captain

Kyler Monares - Lieutenant Engineer - A Shift

Matthew Lopez - Lieutenant Engineer - B Shift

Dominic Ferrante - Lieutenant Engineer - C Shift

Brian Gertsch - Lieutenant Engineer

Suzette Gertsch - Lieutenant Engineer

David Vasquez - Lieutenant

Sean Schmidt - Firefighter

Curtis Snively - Firefighter

Connor Norton - Firefighter

Sebastian Burch - Firefighter

Jose Jimenez - Firefighter

David Achen - Firefighter

Trevor Hutchison - Firefighter

Marcus Young - Firefighter

Christian Avina - Firefighter

Greta Steinbruner - Firefighter

Kevin Salvas - Firefighter