Giving Youth a Voice - and Leading Roles
When the Gonzales City Council approved a law in 2017 to prevent underage drinking at house parties, the town had teenagers to thank for getting the measure started. The Gonzales Youth Council (GYC), a leadership program with more than a dozen students, brought the idea to the city's governing body and drove discussion on the matter.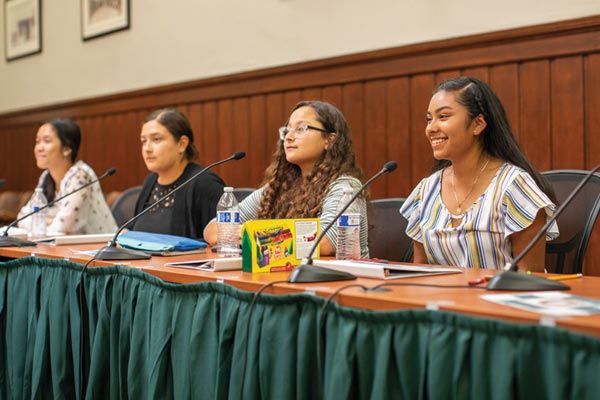 "If my voice was heard as a 16-year-old, I know my voice will be heard as an adult," says Fabiola Moreno, now 18, who advocated for the ordinance and now studies political science at San Diego State University.
The work of the GYC reflects the commitment in Gonzales to cultivating teens as leaders of today and tomorrow. One out of three residents in Gonzales is younger than 18. The community recognizes the importance of a fresh perspective as it finds ways to give young people the tools they need to lead and influence the direction of the city. Both the City Council and the school board include non-voting GYC commissioners. "They ask questions and they also provide anecdotal information in terms of day-to-day life at our high school," says Yvette Irving, school superintendent. "All of that better informs the adults who are making decisions."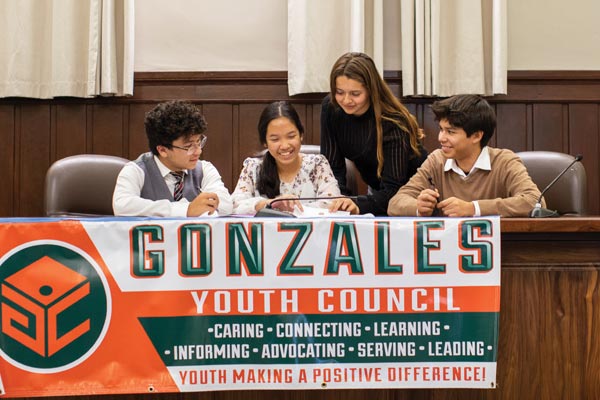 With the ordinance targeting house parties with underage drinking, the youth commissioners advocated for education first—a class on drinking responsibly and the effects of alcohol for violators—followed by increasing fines for subsequent infractions.
Even the very young are encouraged to express themselves. When the recreation department was building a new "tot lot" at a playground, it asked four- and five-year-olds to pick one of two designs by placing plastic coins in buckets as votes. "We wanted to get the kids out there and to [let them] know that it was okay for them to have their own opinion," says Sara Papineau- Brandt, the city's recreation coordinator.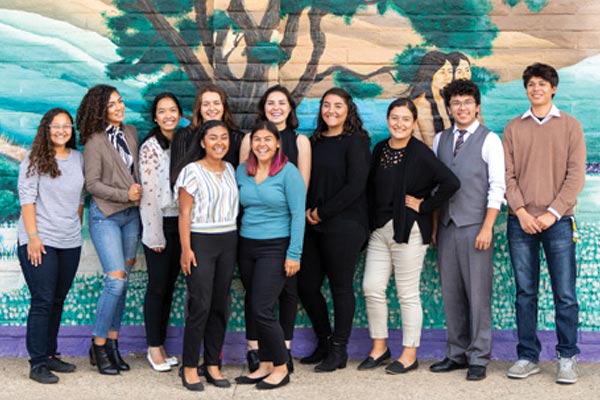 By involving youth in the direction of their city, community leaders are also creating a bridge to their families, who may not be engaged otherwise because of immigration status or language barriers. Investing in youth helps everyone, says City Manager René Mendez. "If they see what they can accomplish," he says, "then the psyche of the community is very healthy and positive."
Nayeli Gomez, 18, who worked as a summer intern at City Hall before heading to the University of California, Davis, served as a youth commissioner on City Council during high school. "It's never, 'Oh she's young, she doesn't know what she's talking about,'" Gomez says. "It's more they're inspired by what we're doing."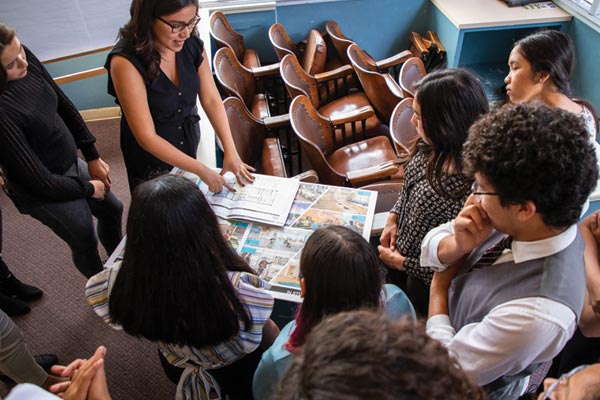 Through her work with the GYC, Gomez helped devise plans to convert a former medical office in the heart of town into a "Teen Innovation Center," a hub where students could hang out with a purpose. That purpose might be collaborating on a school project or honing new skills in music and art. GYC members toured other teen sites in nearby Silicon Valley to come up with ideas and have put together a proposal for raising funds.
Magaly Santos, 15, whose family works in agriculture, sees her involvement with the GYC as a way to give back. "I just see how much my parents give to me," Santos says, adding that she wants to put her knowledge and skills to use "to improve the city."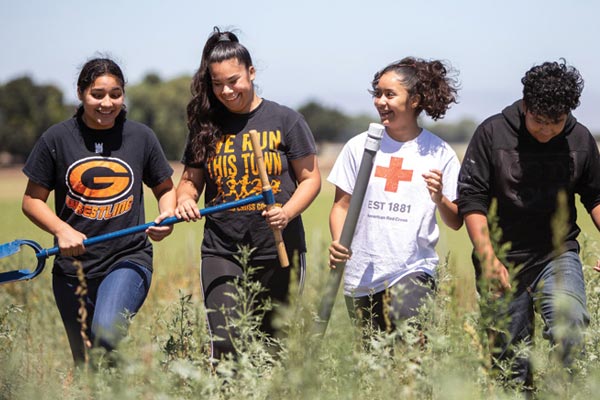 The community's interest in youth development, as well as its willingness to collaborate, drew a former Silicon Valley software engineer, Vahid Motazedian, to establish the Wings of Knowledge Project in Gonzales. Teens apply STEM skills in work with local farmers to solve problems or to help them grow better crops. Motazedian, who launched the initiative three years ago, expanded the project in Gonzales because of the reception he got from the city. "It's just a fantastic place to get things done, very fluid and dynamic," he says. "That's how we do stuff in industry."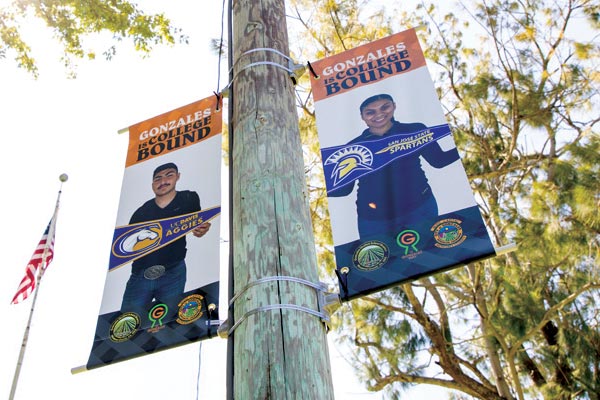 Pride in the youth of Gonzales can be seen in banners around town that herald recent highschool graduates, heading to technical schools, community college, or universities such as the University of California in Los Angeles, Davis, and Berkeley. The hope is that they stay connected to their community. "We've seen many of our youth who have graduated from our high school come back and are now working to make Gonzales a better place for their children," says Mayor Maria Orozco.
(Text and video used courtesy of the Robert Wood Johnson Foundation, copyright 2019; Photos used courtesy of the Robert Wood Johnson Foundation, copyright 2019 Josh Kohanek.)