Utility Payment Options 
For over-the-phone Utility Payments call us at (831) 675-5000.
In person at City Hall during normal business hours, at 147 Fourth St. 
Mailed to P.O. Box 647 Gonzales, CA 93926
Dropped off payment at one of our drop boxes:  

City Hall, 147 Fourth St, near the front door 
Gonzales Shopping Center, 851 Fifth St, near Starbucks  
Post Office, 346 Belden St, near Fourth St.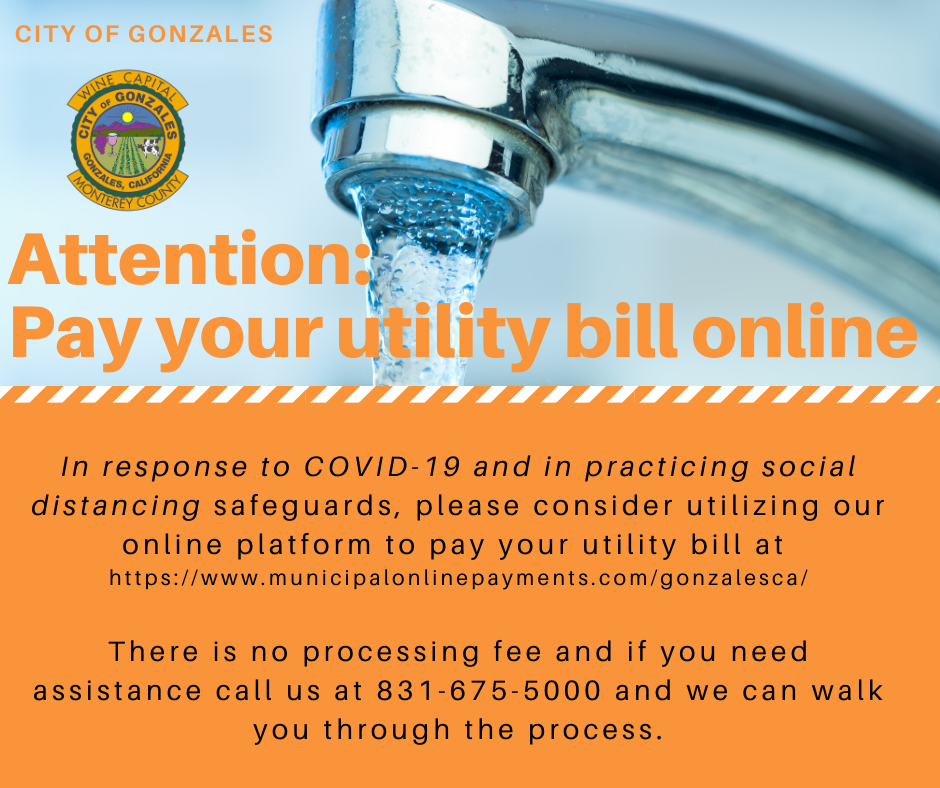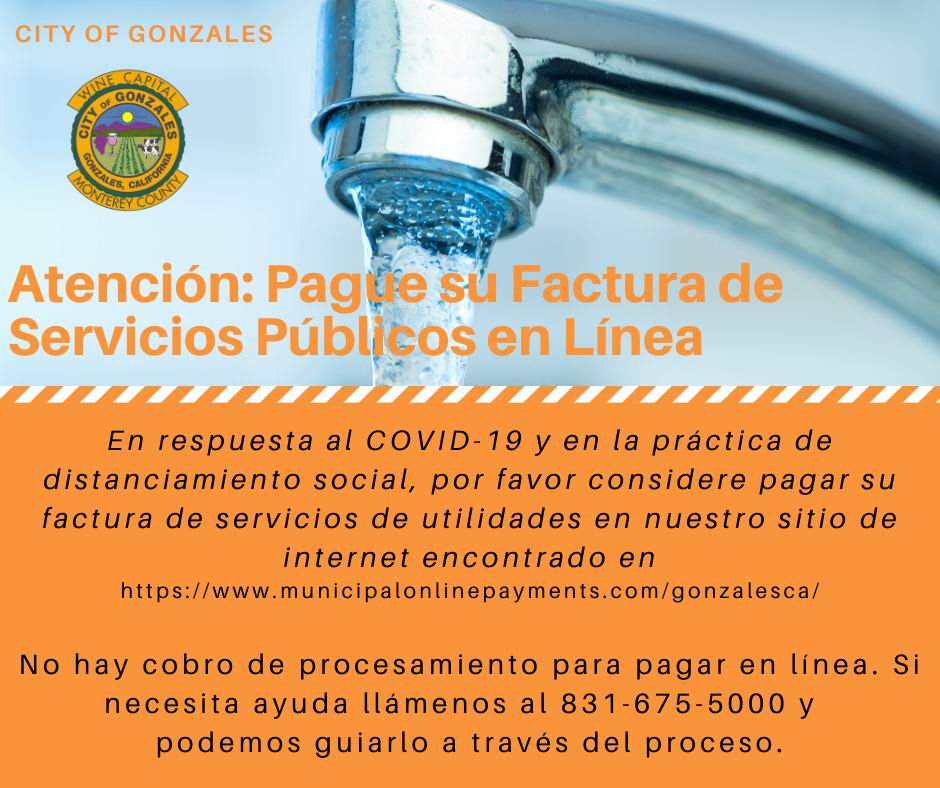 Gonzales Online Utility Payment Tutorial 
Access the Utility Bill Payment Web Site 
Create your User Account  

Requires a valid email address  

Requires password that you create (NOT viewable by administrators) 

A phone number is not required 

Email registration will be sent to the listed email  

The email will contain a verification link  

This system will not work until this email link is clicked  

Access the Utility Bill Payment Web Site 
Under Utility Billing link you must add your utility billing account 

Information required comes from your last utility bill

"Location ID" required (exactly as shown on utility bill)

Last payment amount  

Click on "Add Account"  

The next time you log into "Utility Billing" your account will show  

Additional accounts can be added if desired  

Pay - Payment is an option for any listed account  

Clicking the "Account Number" there are several options  

Account Detail - shows recent transactions and balance  

Make a Payment - This option takes you to credit card payment system  

Transaction History - search for payments and amount due by date 

Address Info - shows services included in the utility bill amount  

Account Info - shows account status as active or inactive  

Consumption - shows water usage for last 12 months compared to the previous year  

Customers can reset their own passwords by clicking "Password Recovery" at the login screen  

An Email will be sent to the registered email with a clickable link to reset password  

Call 831-675-5000 for assistance or email.
News
Gonzales residents and businesses will save 50% on their electricity bills in May and June, thanks to a temporary rate cut from Monterey Bay …