Gonzales has a rich history. The Southern Pacific Railroad laid tracks through the area in 1872, and later a depot was built to service freight and passenger trains. In 1874, Mariano and Alfredo Gonzalez planned the original town, consisting of 50 blocks on land originally deeded to their father, Teodoro Gonzalez, in 1836. Twenty years later in 1894, the earliest recorded population was 500 residents.
Cattle and grain raising dominated the area until the 1890s when Swiss immigrants founded dairies. At the turn of the century, the Alpine Condensary was established to produce condensed milk, a process originated by a local resident. In the 1920s dairy farming gave way to vegetable crops in which thrived because of rich soils and advancements in irrigation, machinery, and transportation.
The first school house was built in 1874. The Gonzales Baptist Church was built in 1884 and still holds weekly worship services at the corner of Fourth and Day Streets. On January 10, 1947, Gonzales residents voted to incorporate the City. Today, historic buildings still stand on Fourth Street in downtown Gonzales and contribute to the City's small town charm that is enjoyed by residents and visitors.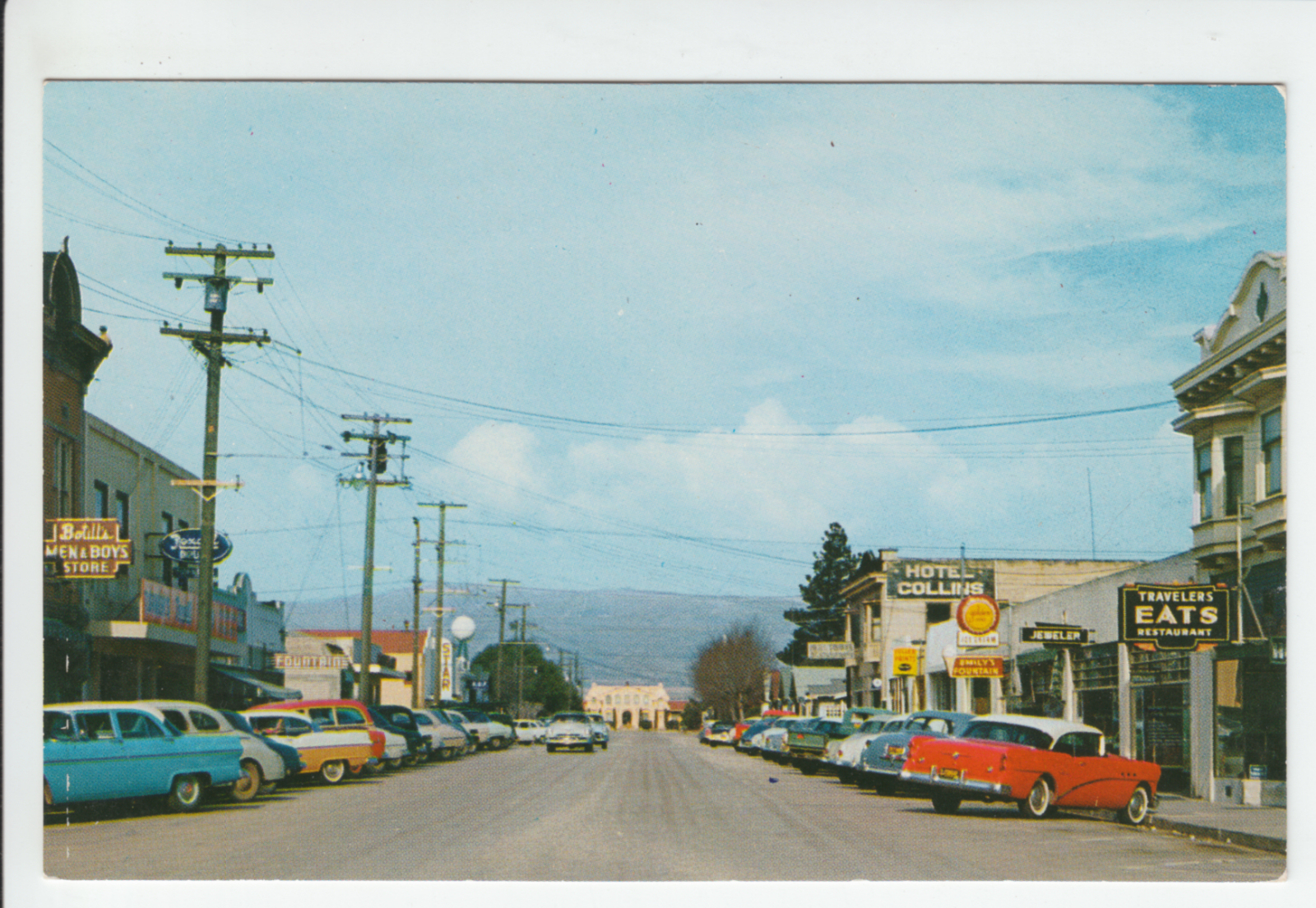 These pictures and more can be seen on display at the old IOOF hall, 117 Fourth Street by appointment. Call City Hall to make arrangements. 
Construction of the Gonzales Water Tower in 1953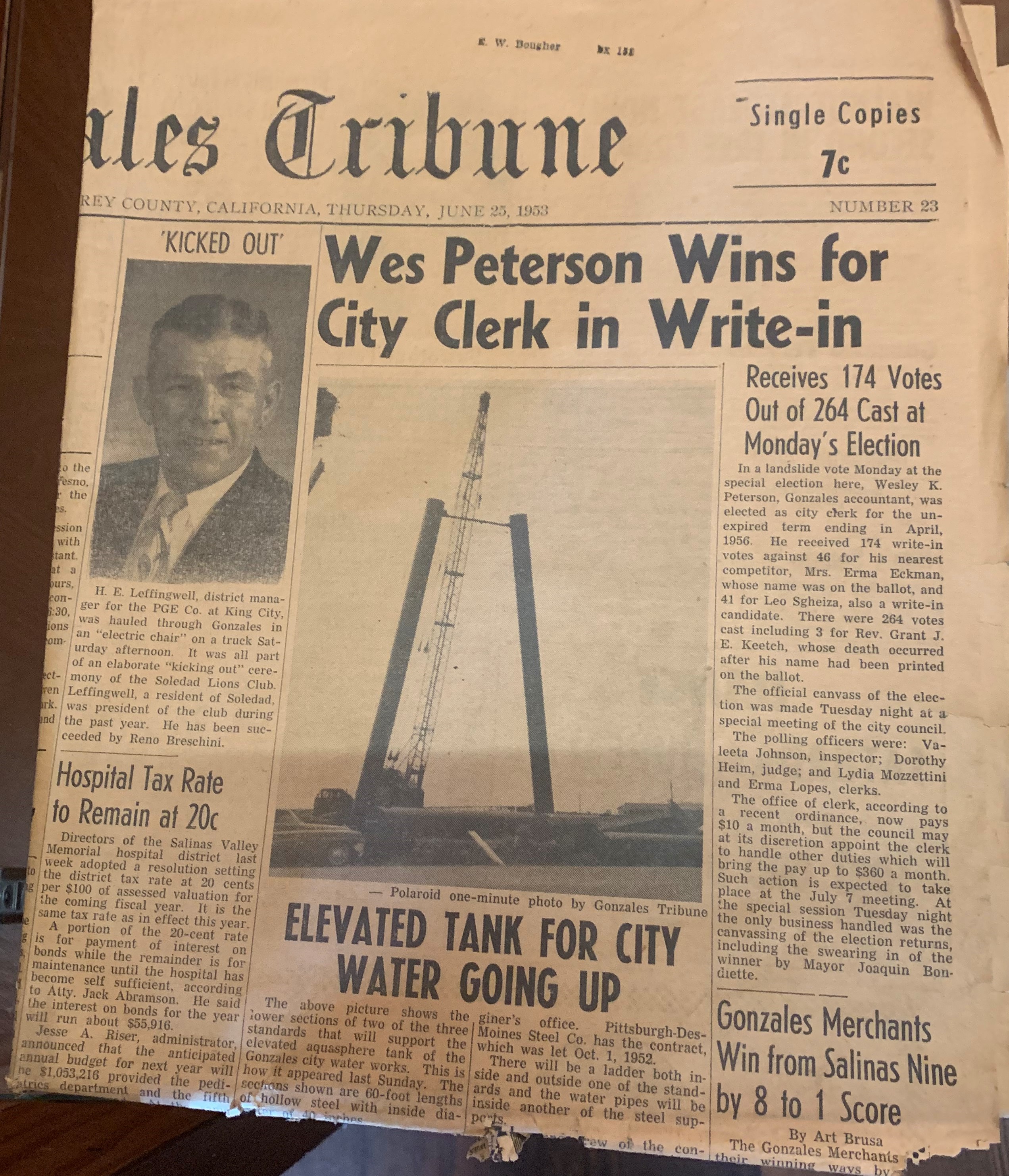 Alpine Display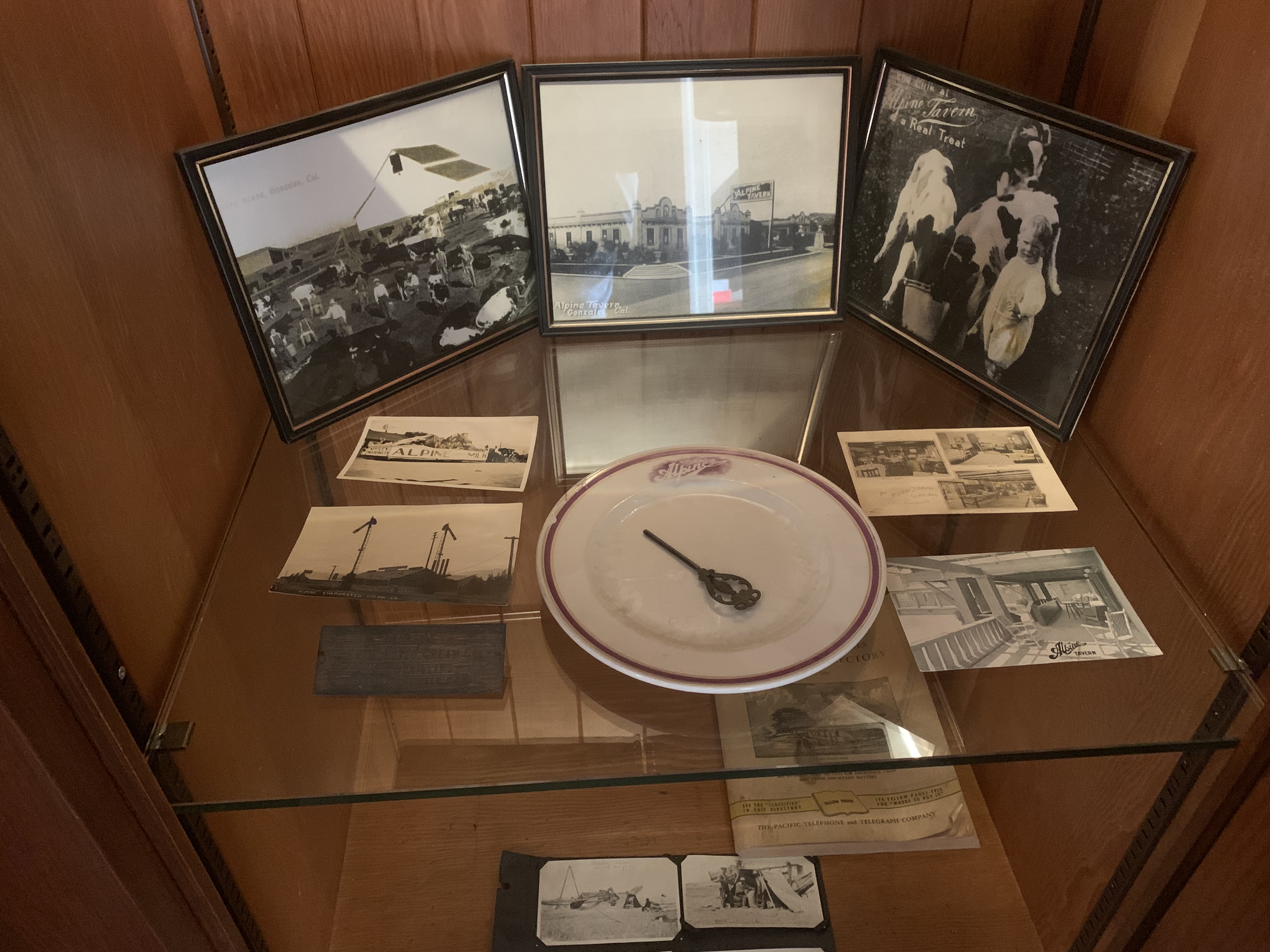 Gonzales Historic Pictures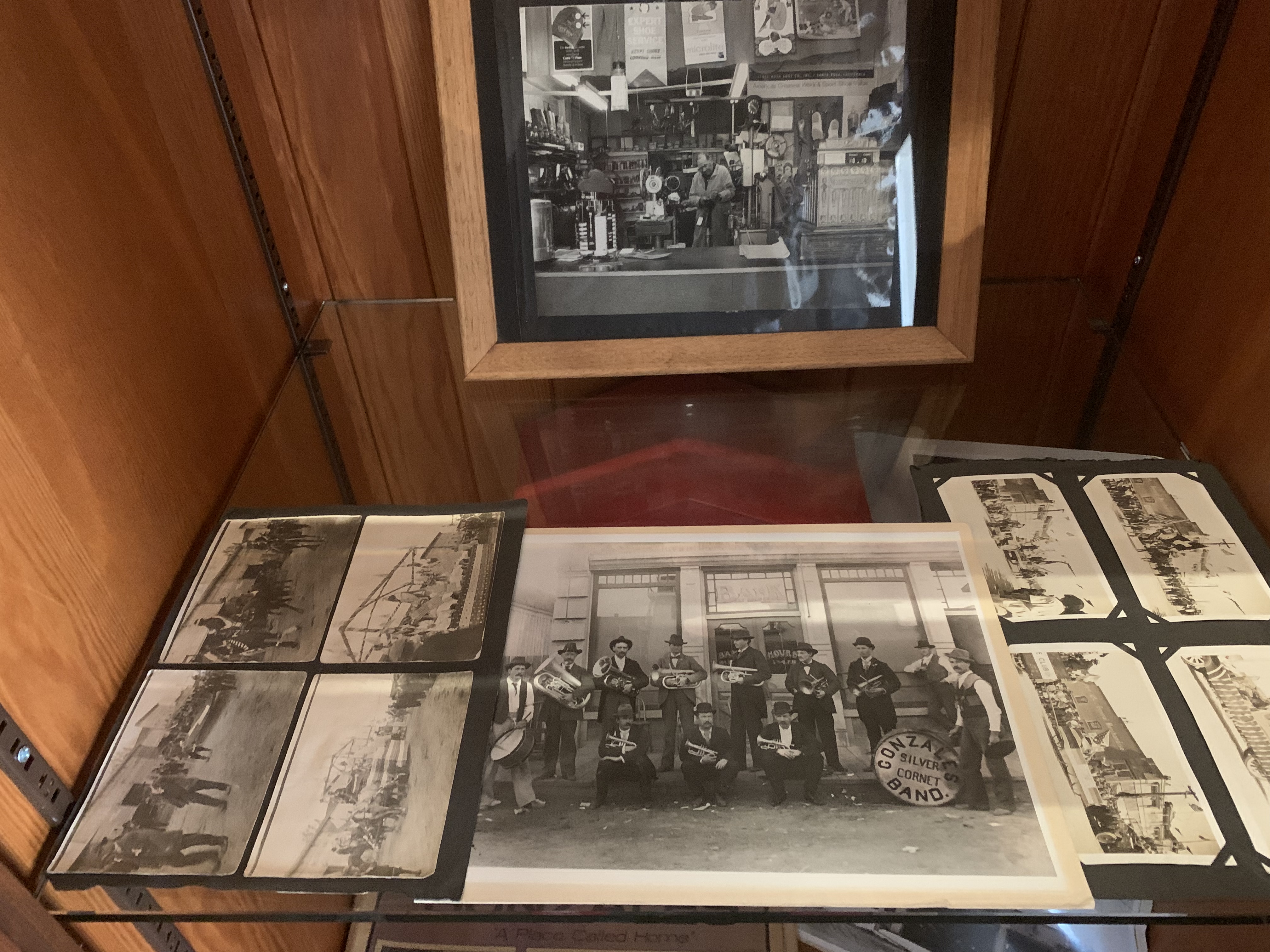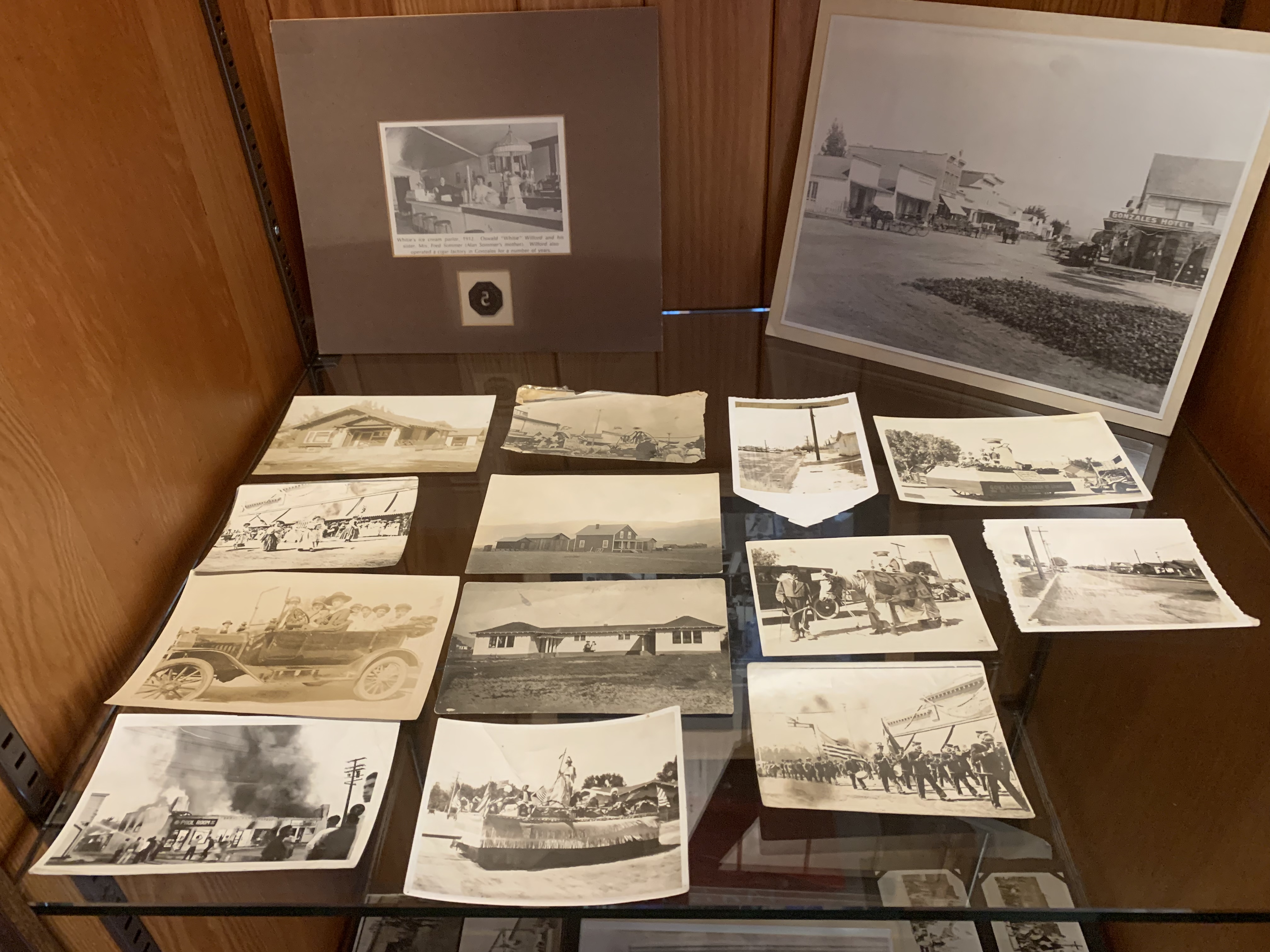 Gonzales Pictures from 1940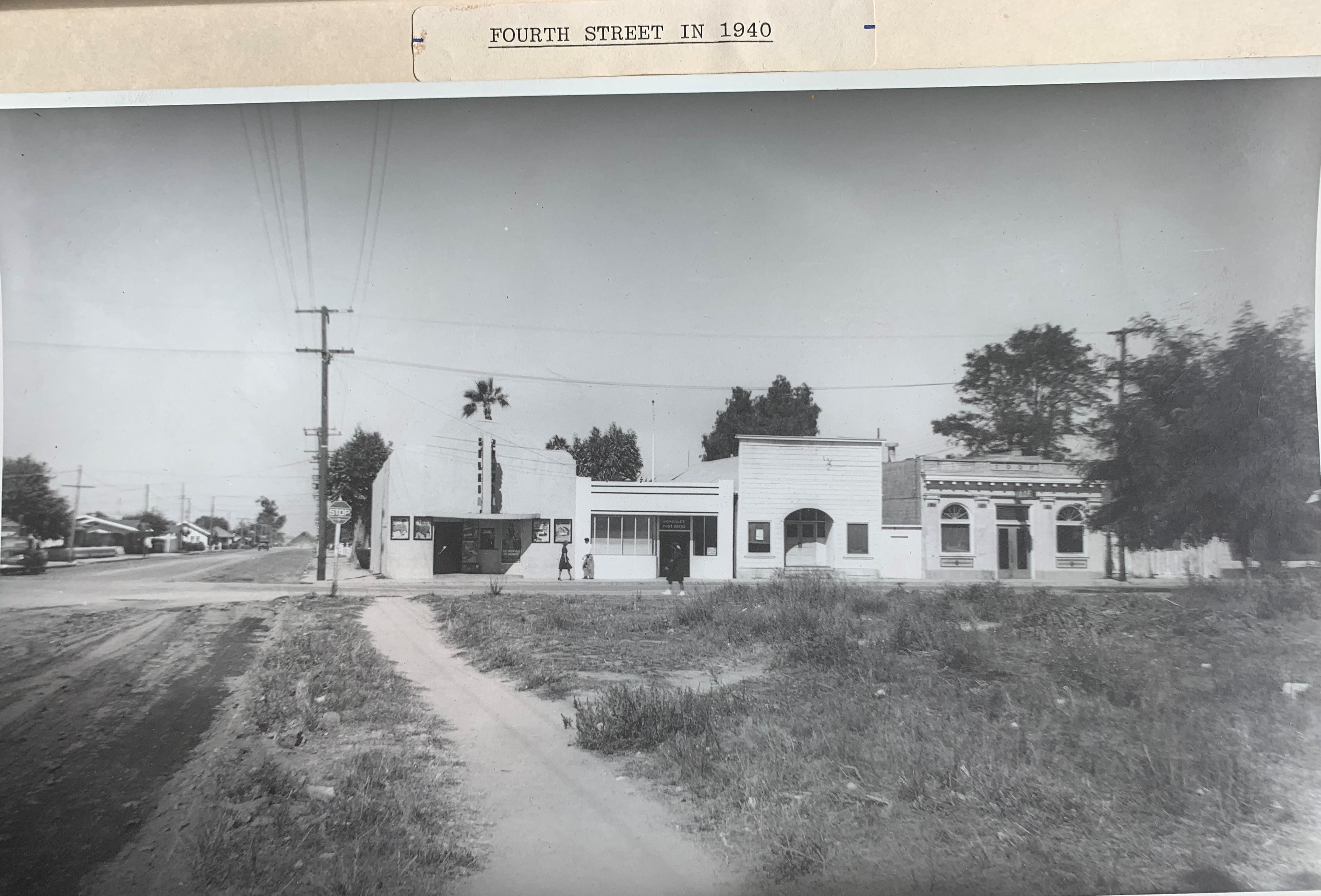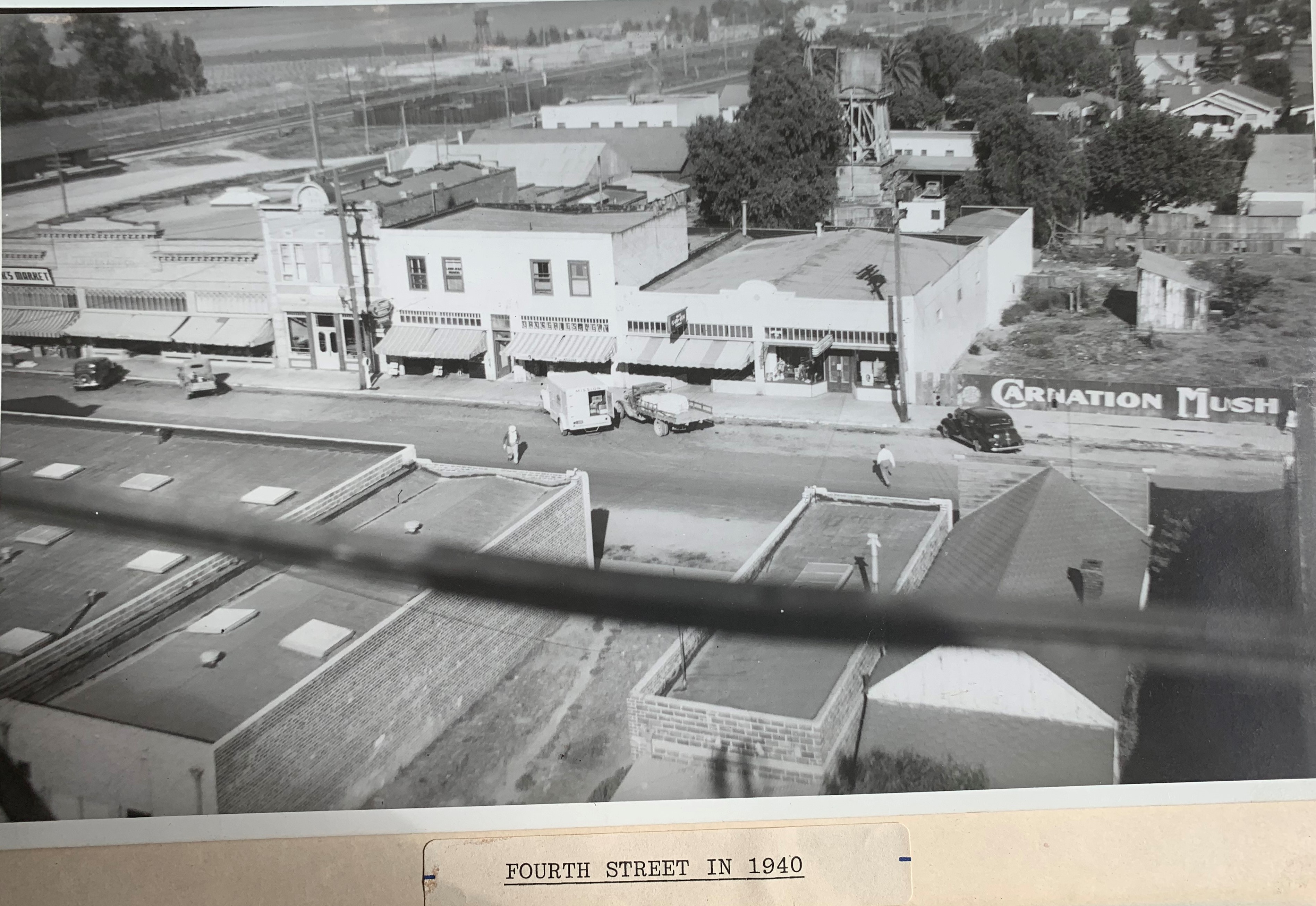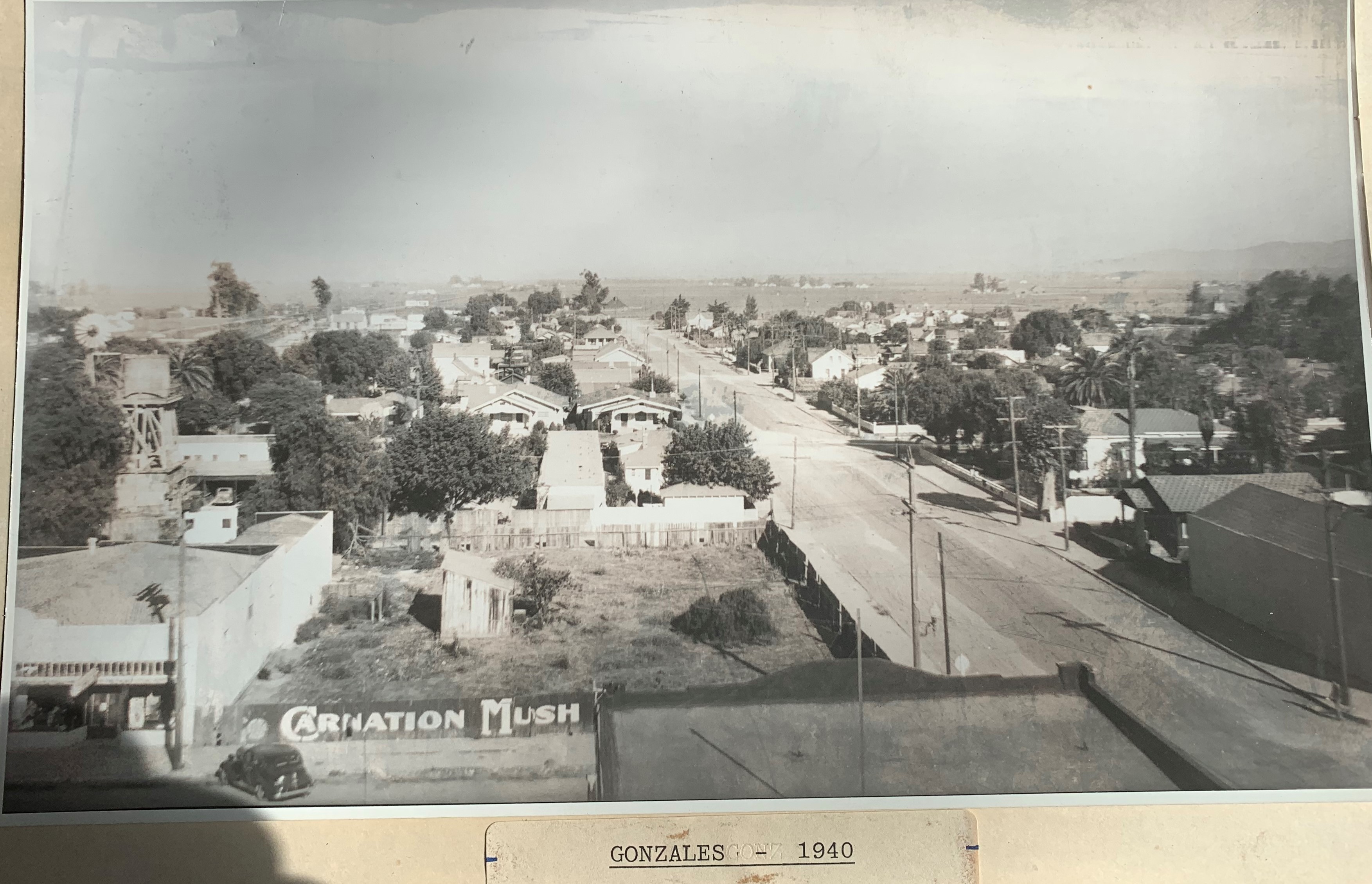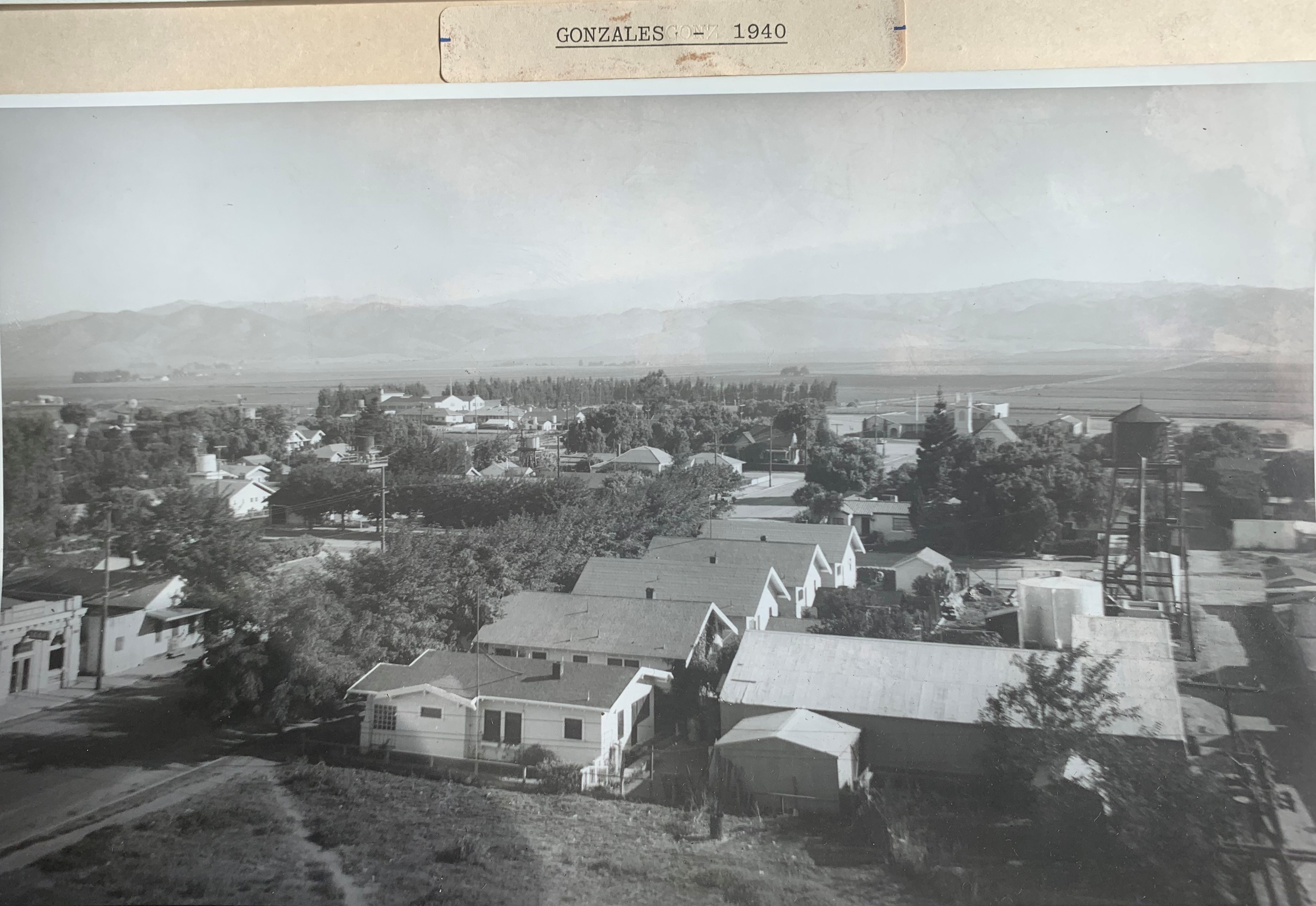 Gonzales' Last cobler
Jim Corda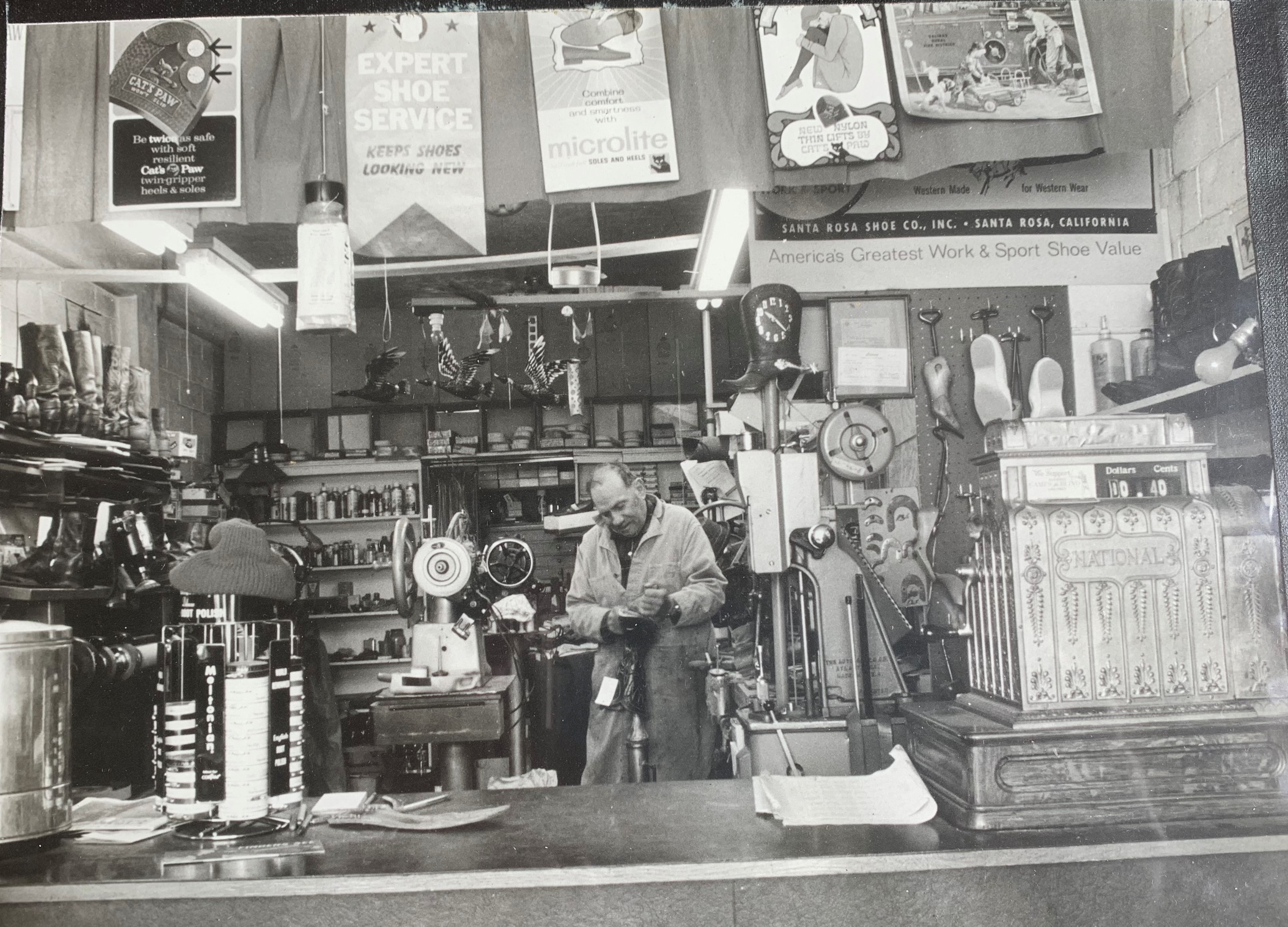 Gonzales 1894
Fourth Street near Centre - looking west
IOOF Hall on right (current City Council Chamber)
notice the Gonzales wind on the Post Office flag
Constable's court was part of the Post Office
Gonzales Tribune newspaper office
railroad depot seen across Alta/highway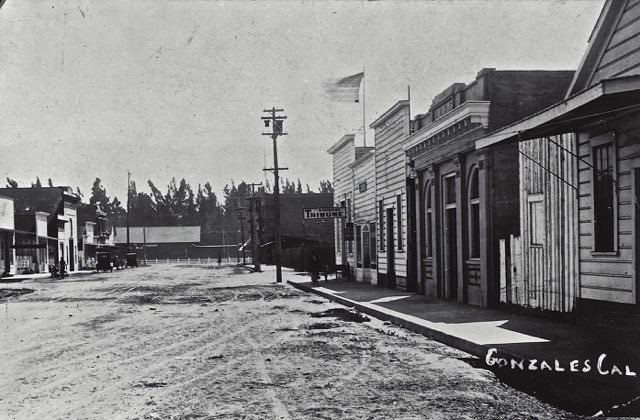 Gonzales Fire Department was housed next to the jail cell behind 46 Fourth St on Belden St at the alley. 
The two story building had meeting/training room on top of the two engine bays. California State Forestry build the first Gonzales CDF station attached to the Rural fire station.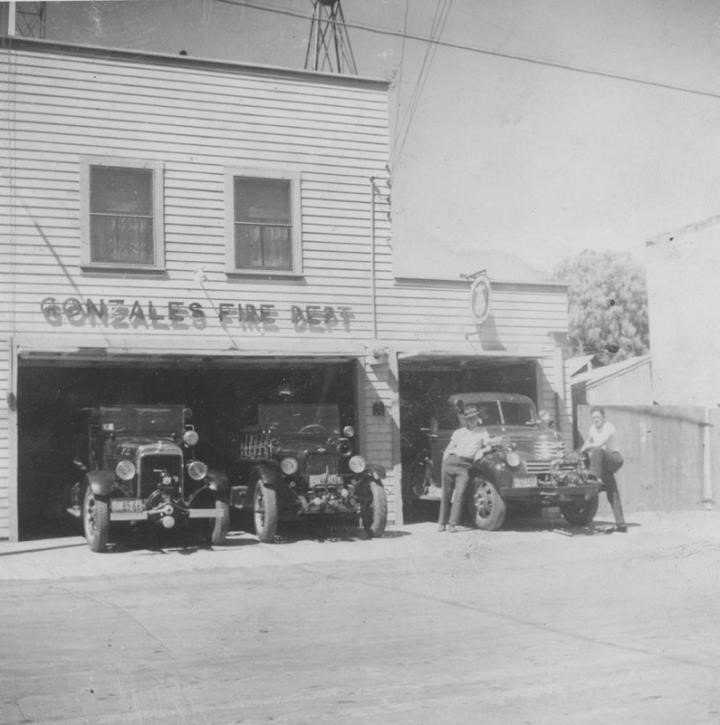 ---
September 23, 1914
Most Devastating fire ever in Gonzales according to the notes from the 1974 centennial book. The fire burned several buildings on Fourth St. Fire spread from building to building stopping only at the masonry building and wide Belden street.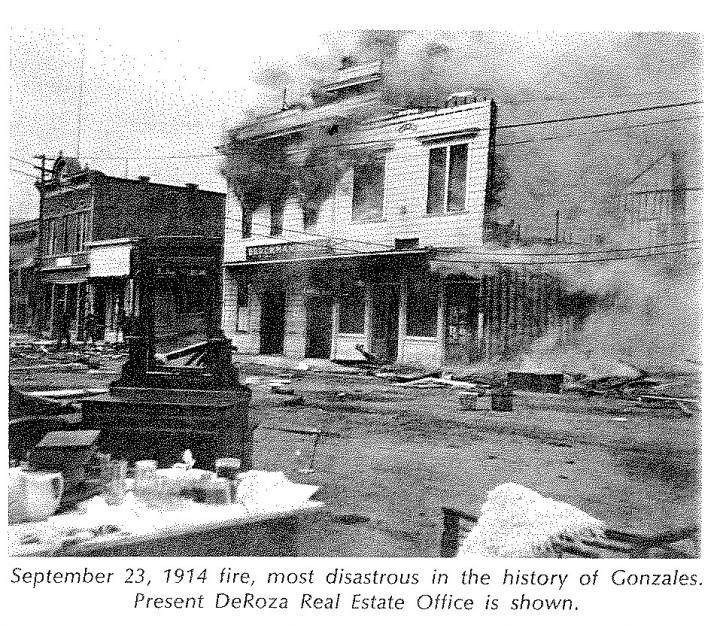 ---
2010, February 18 - Diesel Tanker rolls over on one near Fifth St bridge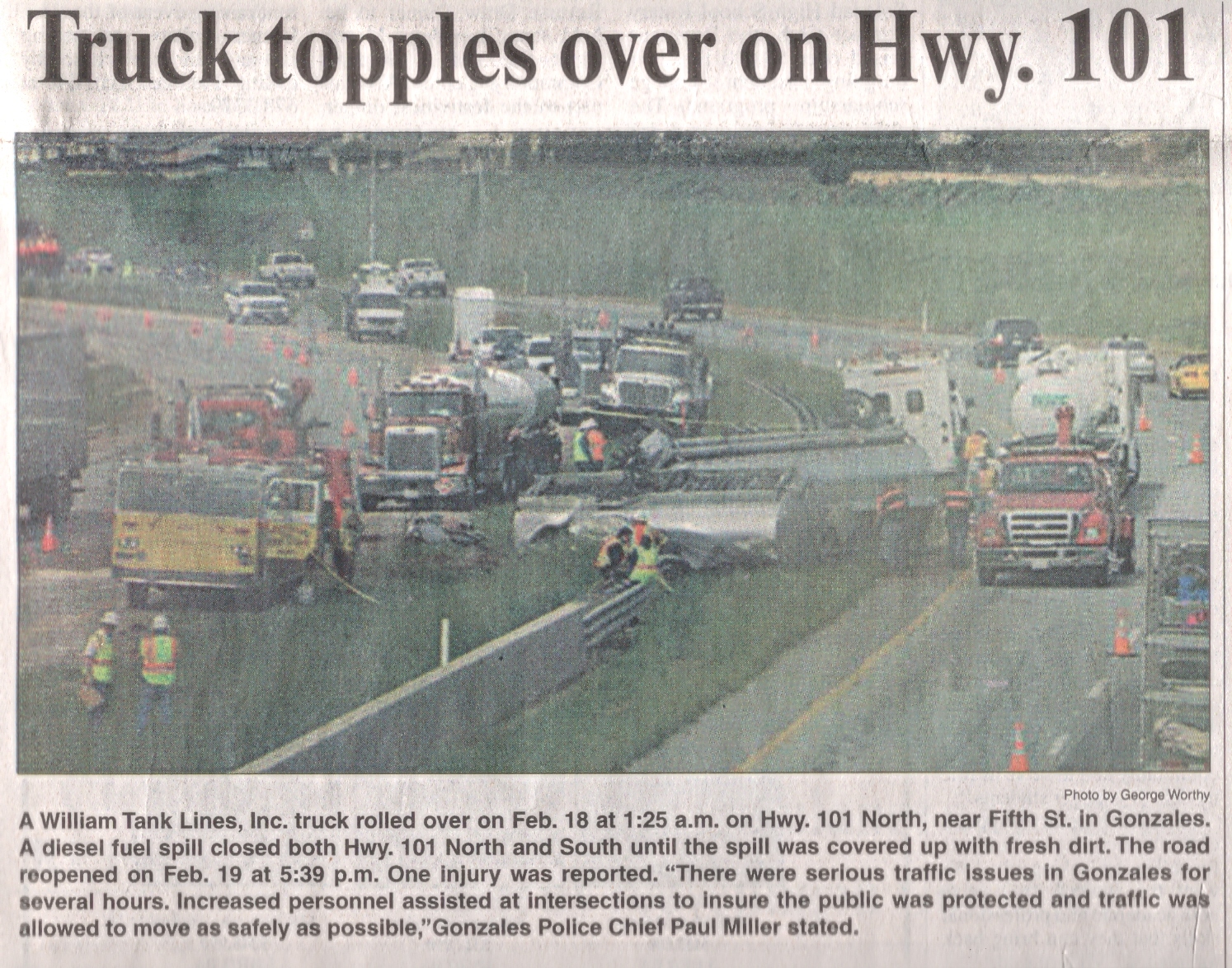 ---
The year the Little Swiss burned (2010)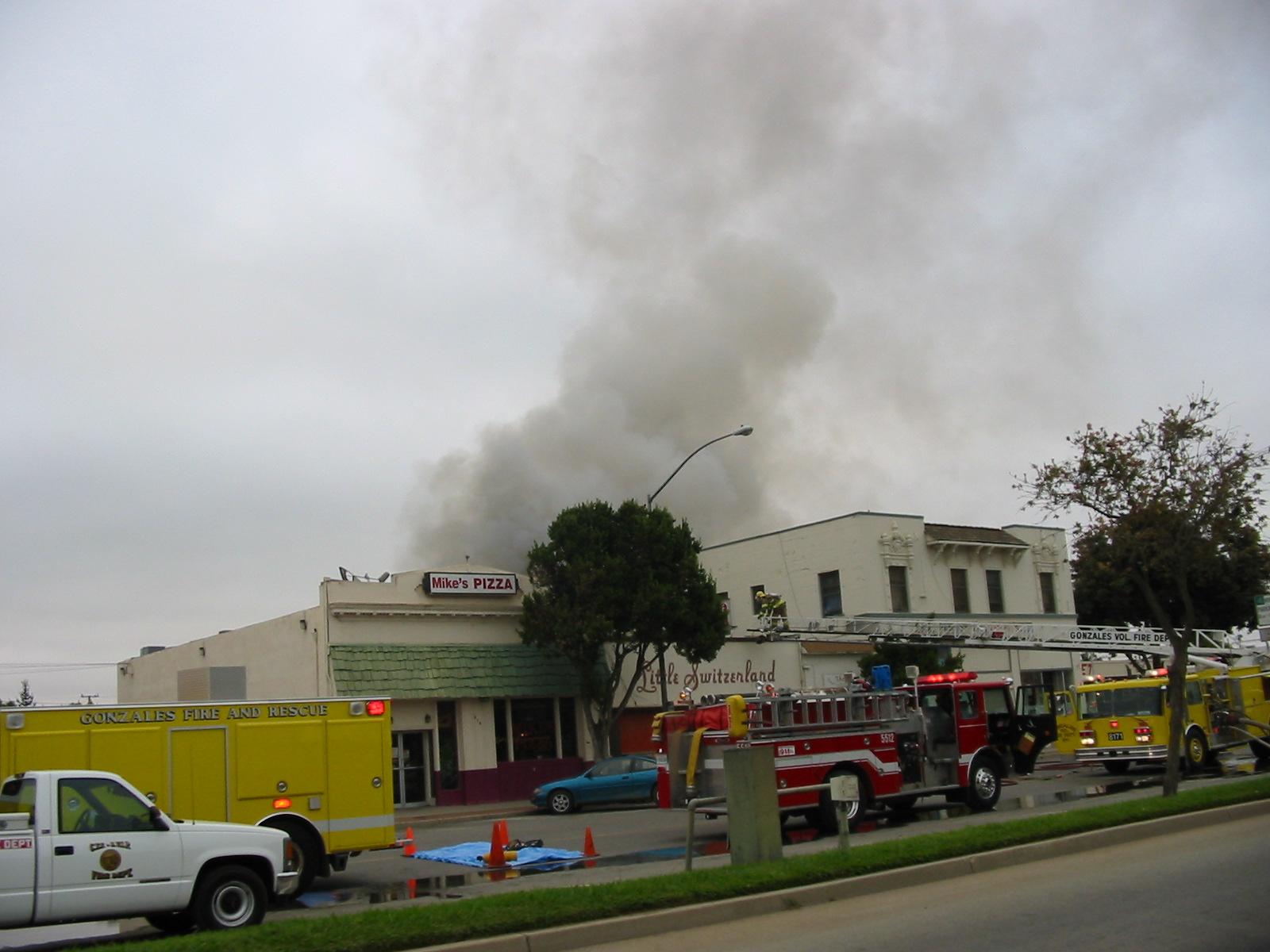 ---
Gonzales Volunteer Fire Department training burn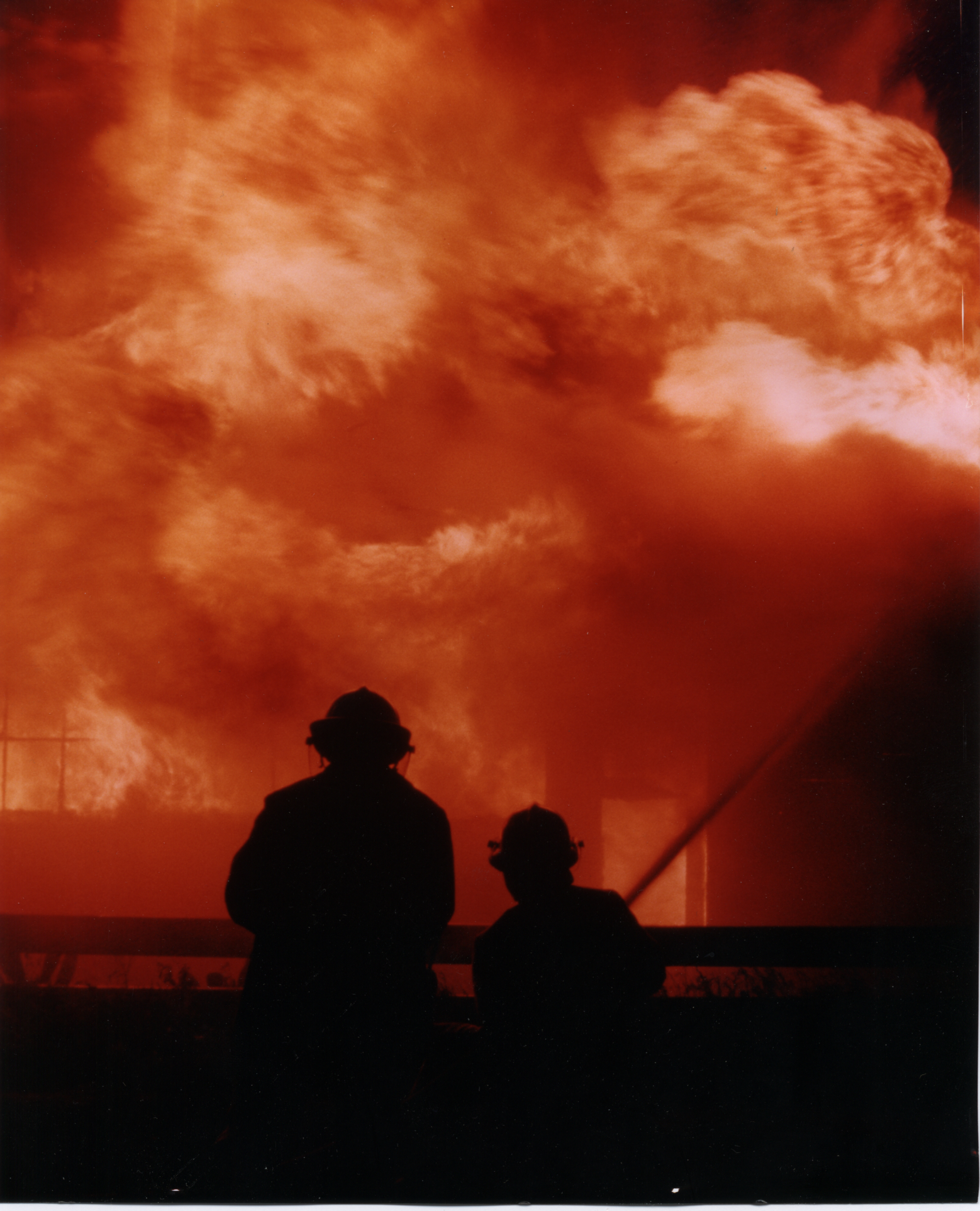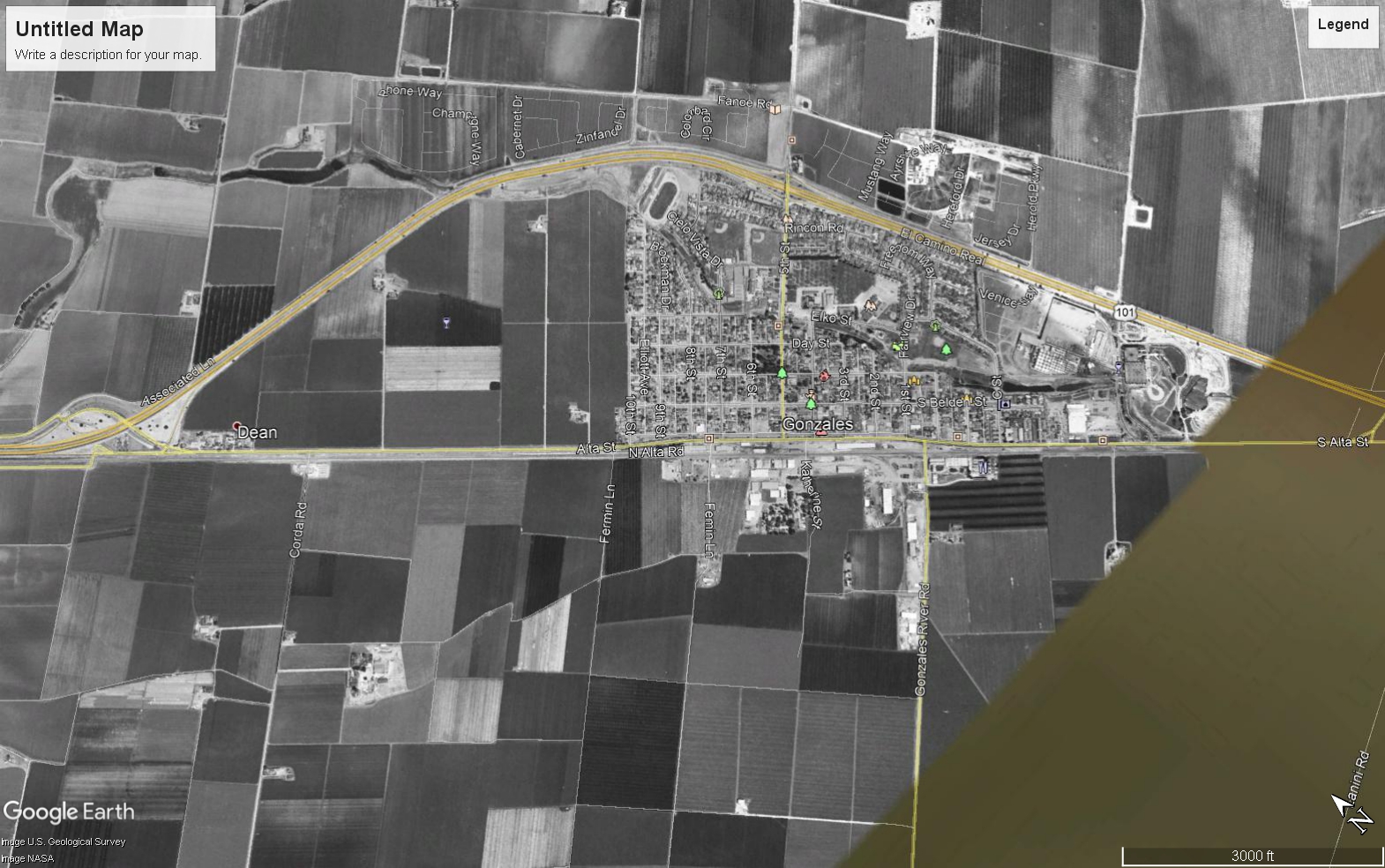 Gonzales 1987 
---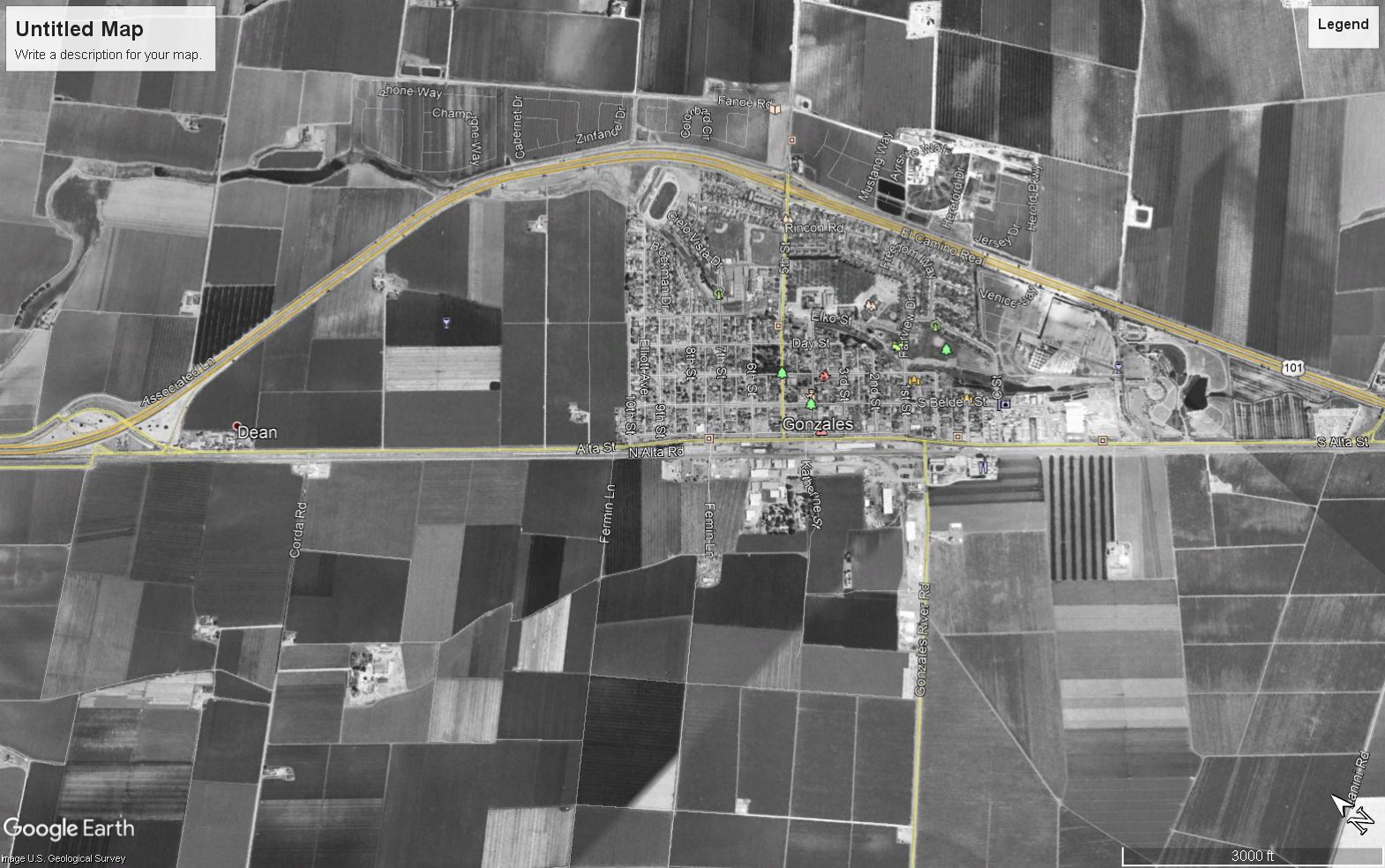 Gonzales 1989
---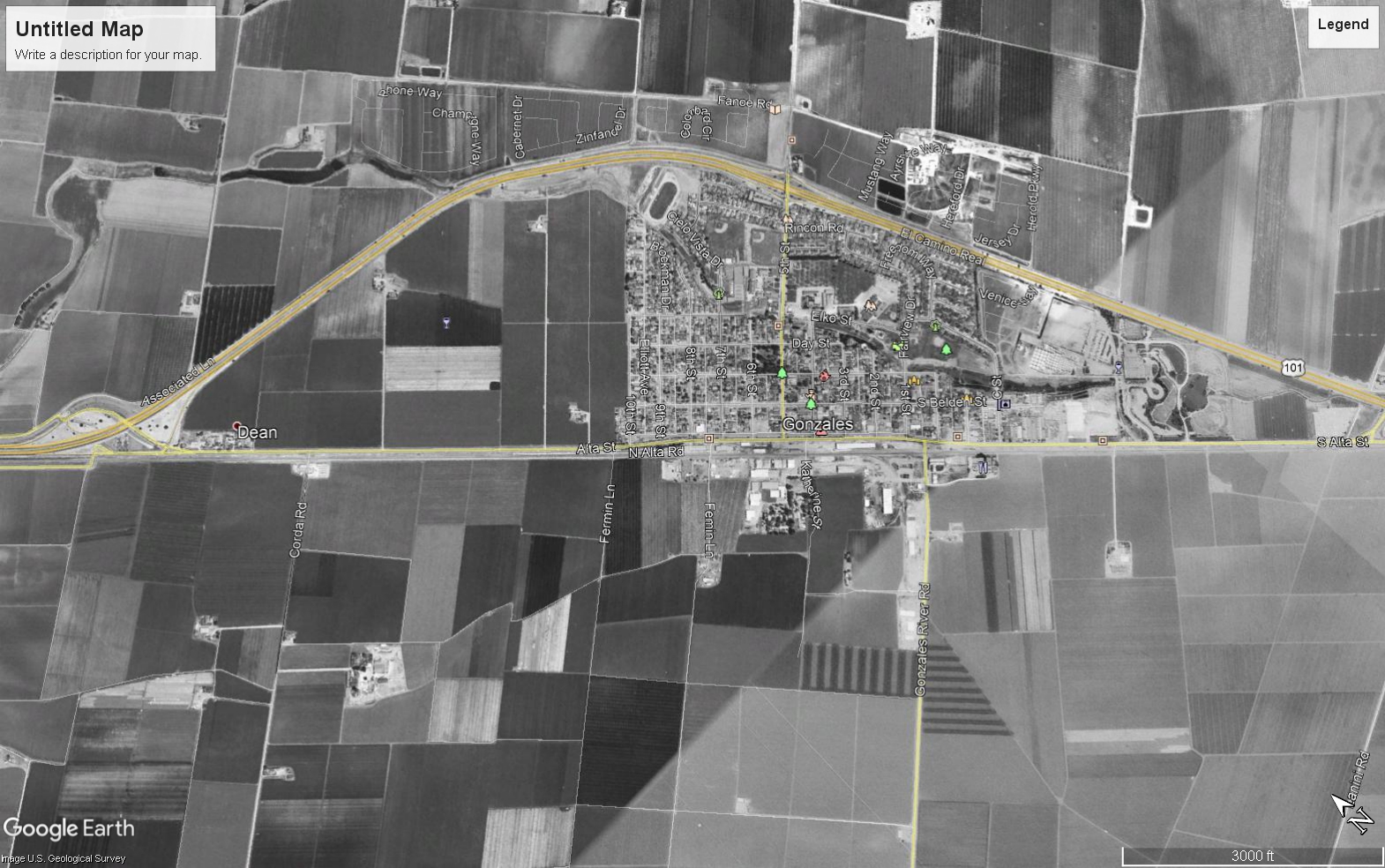 Gonzales 1994
---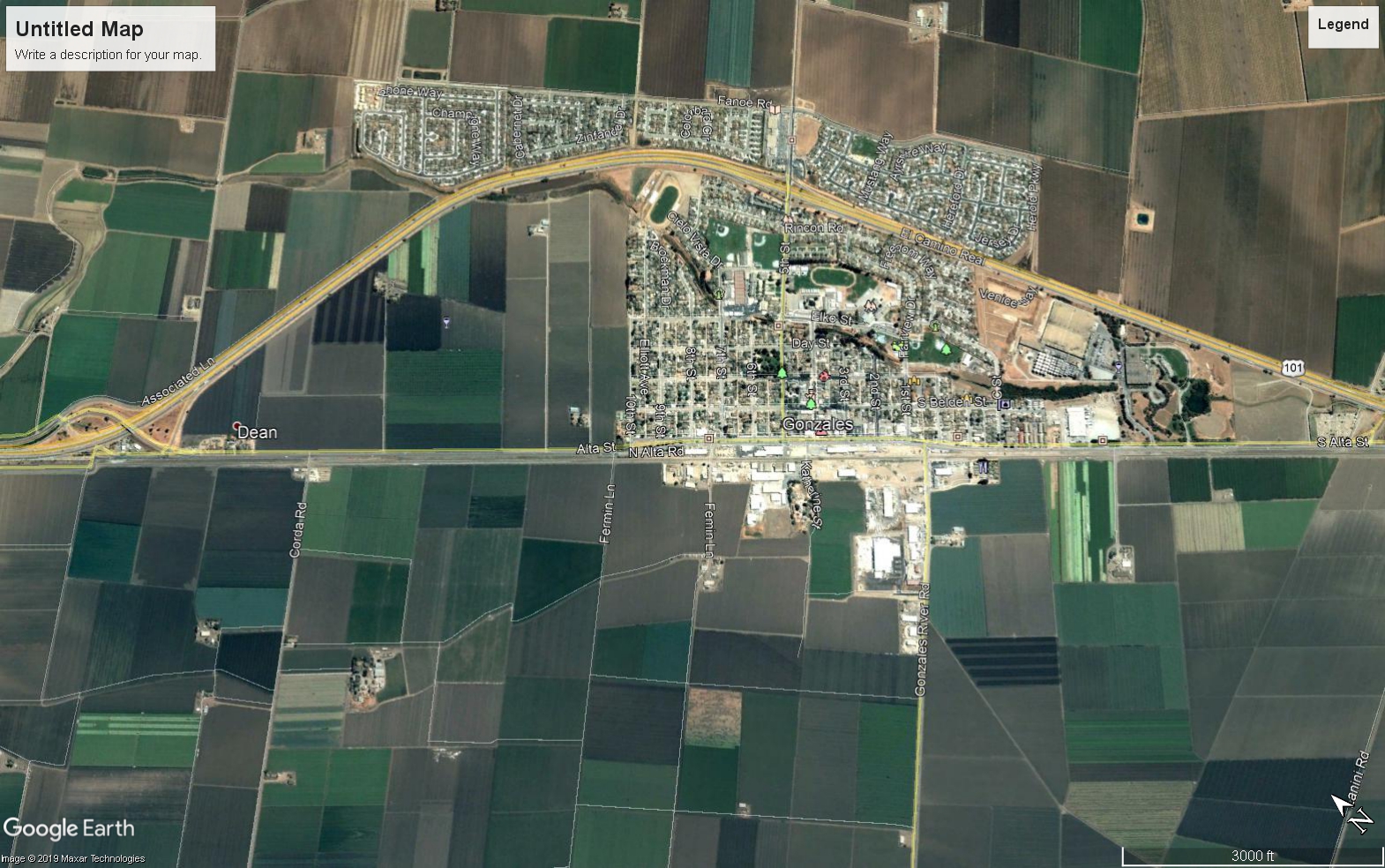 Gonzales 2004
---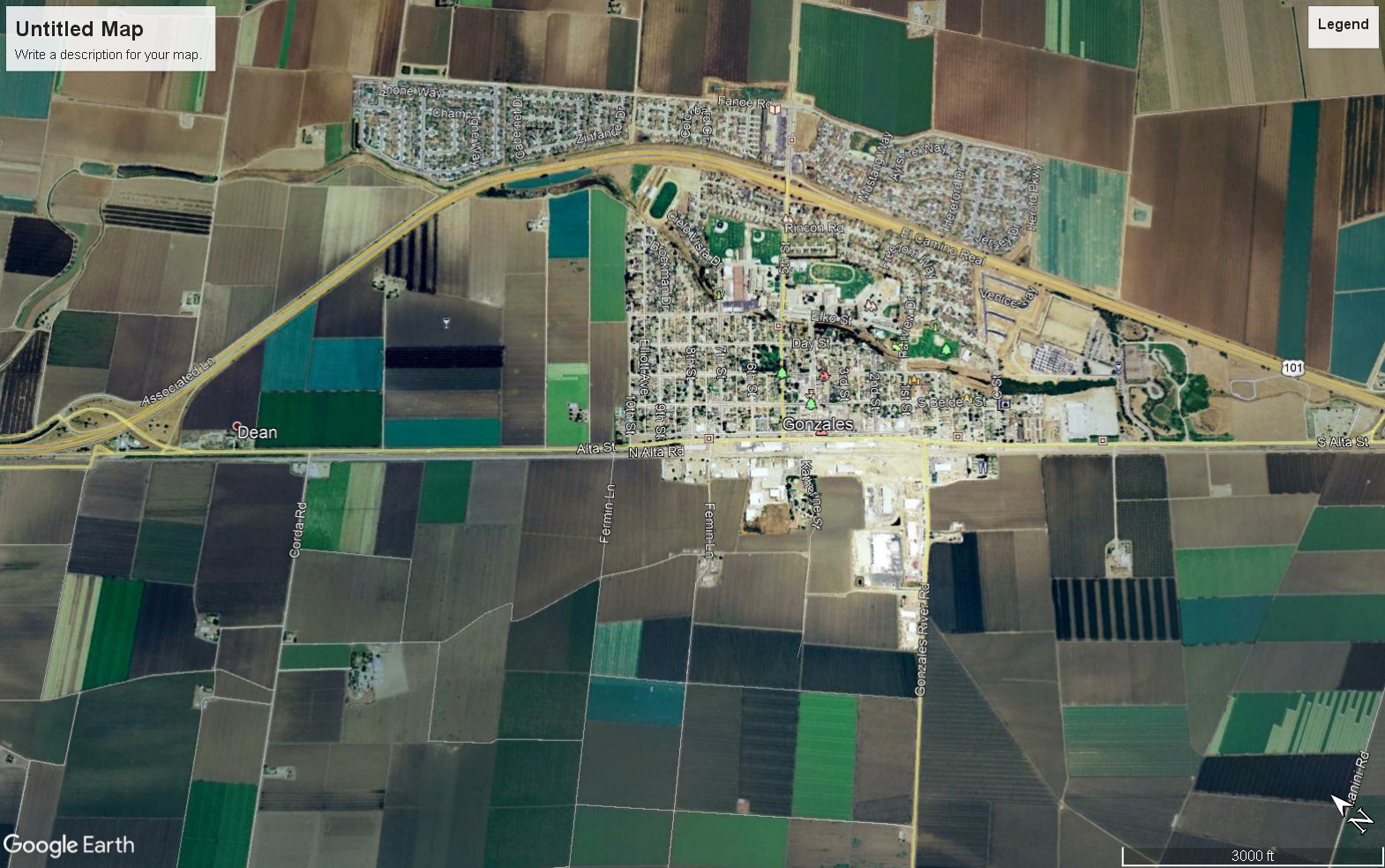 Gonzales 2005
---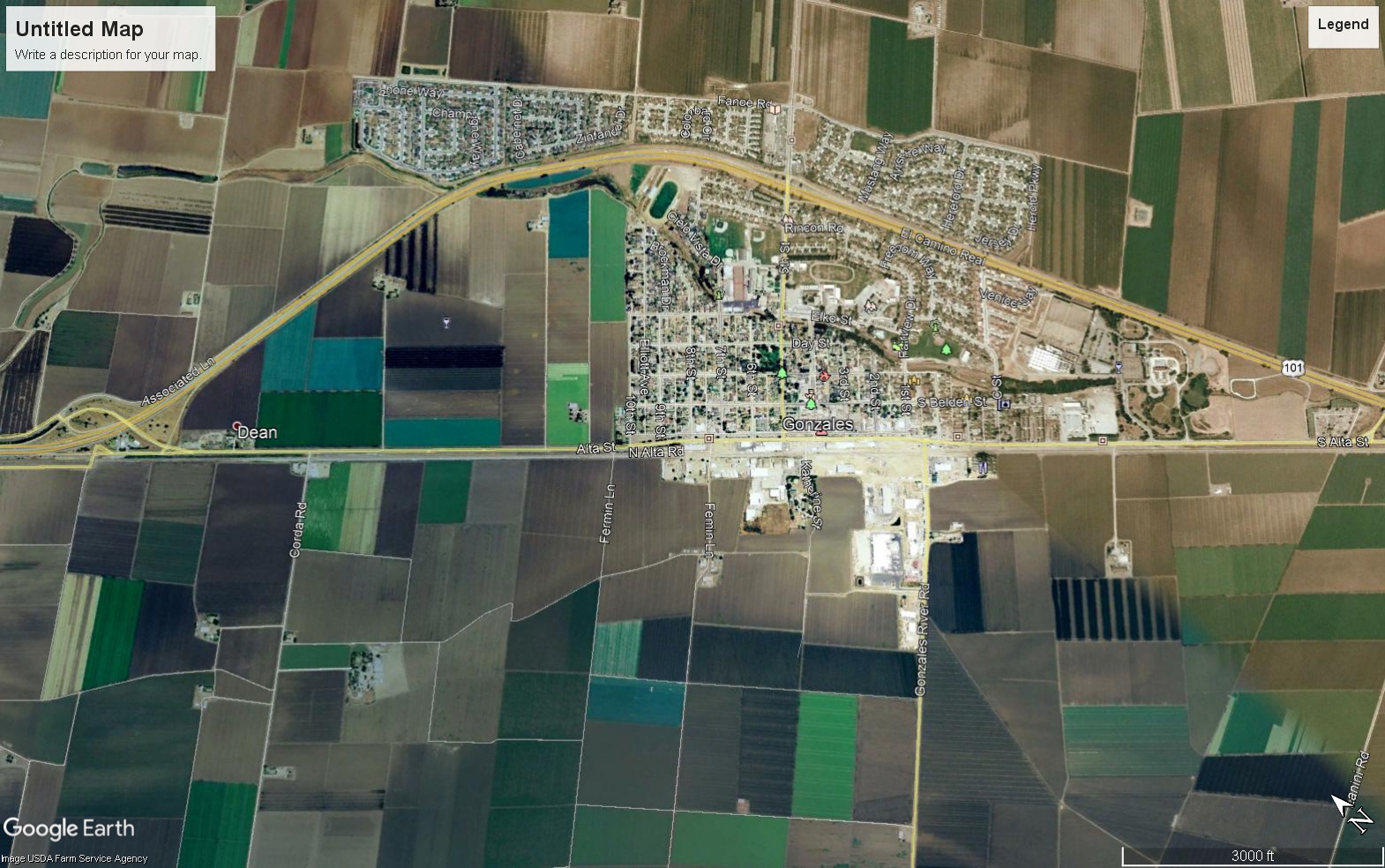 Gonzales 2006
---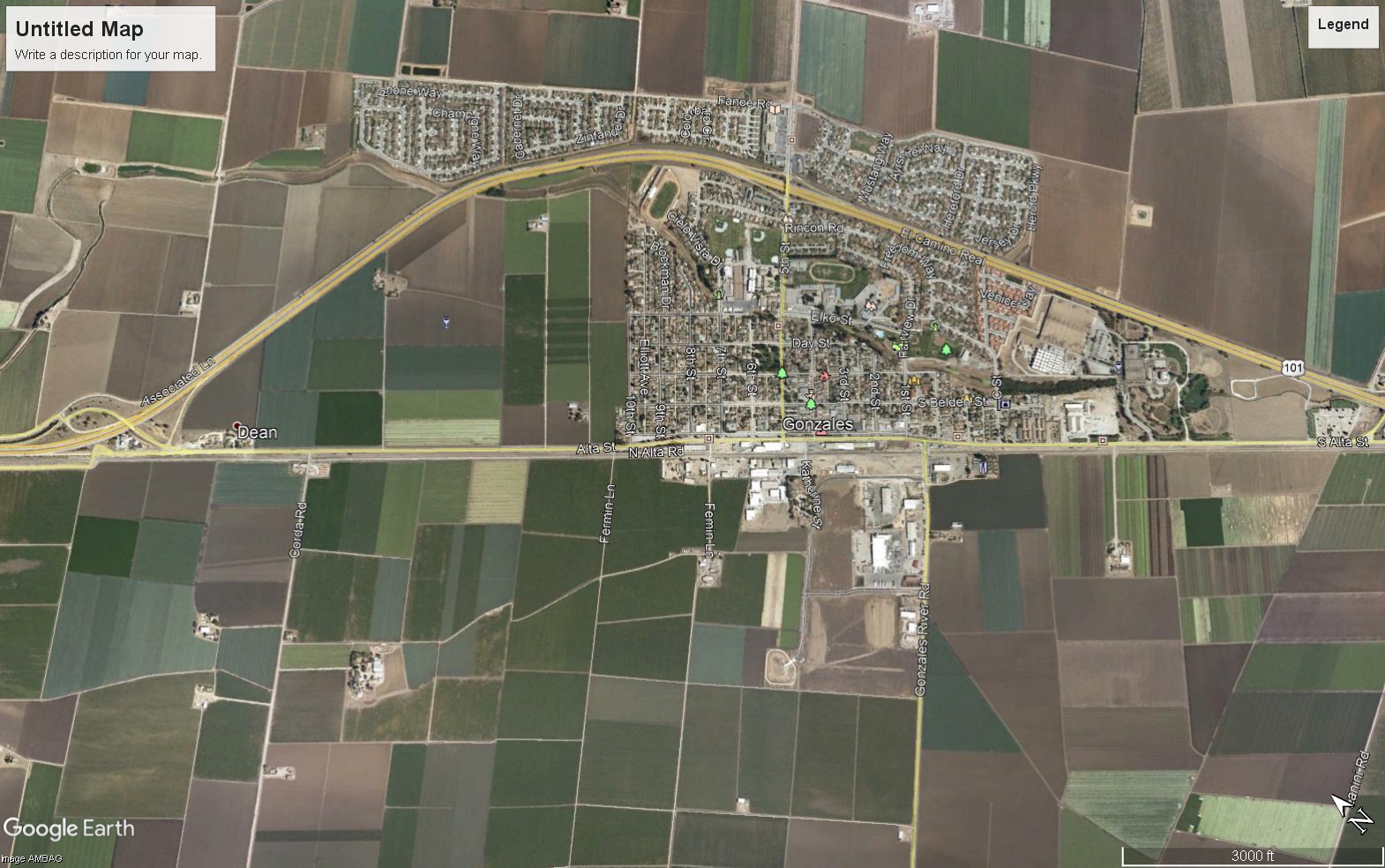 Gonzales 2007
---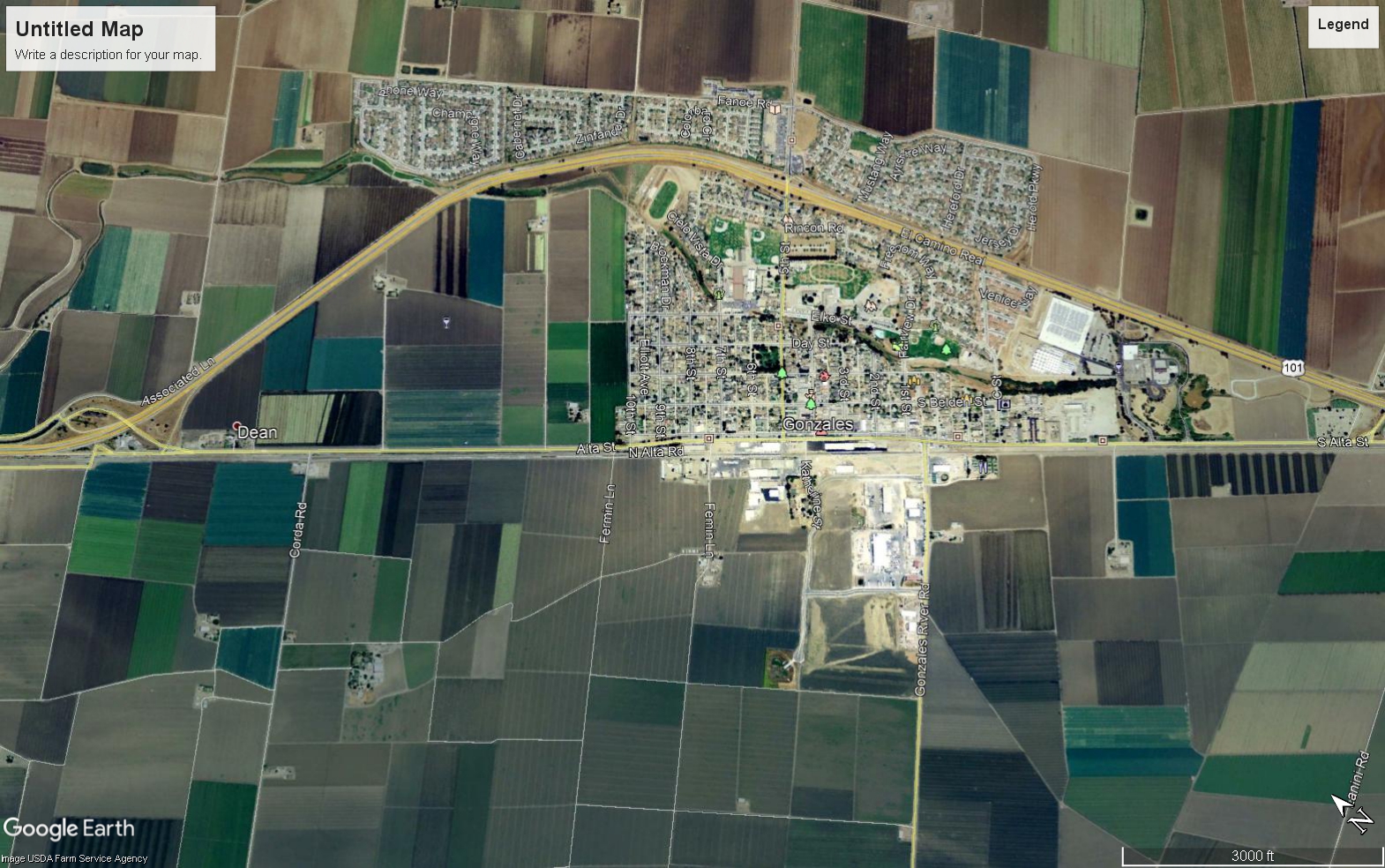 Gonzales 2009
---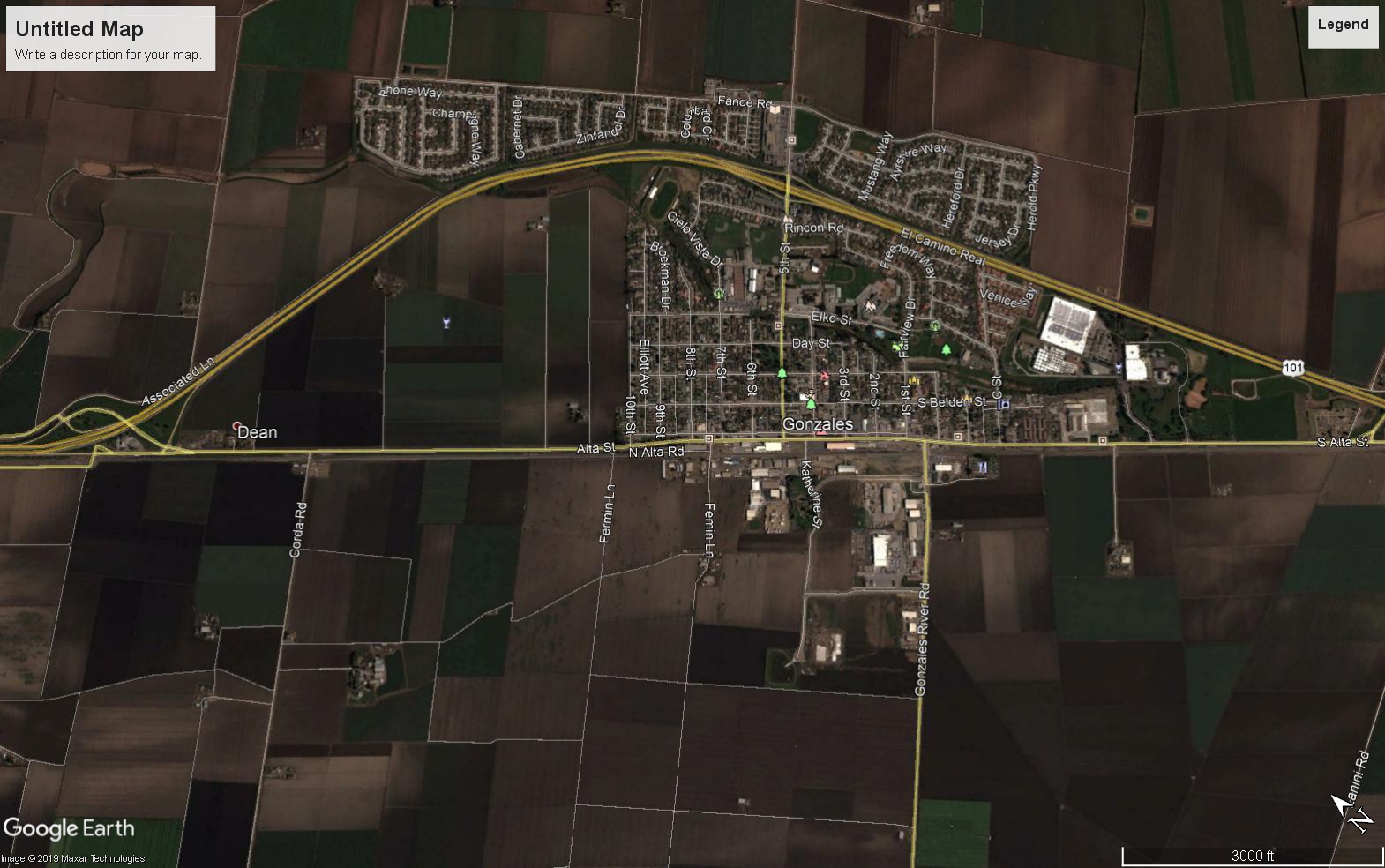 Gonzales 2010
---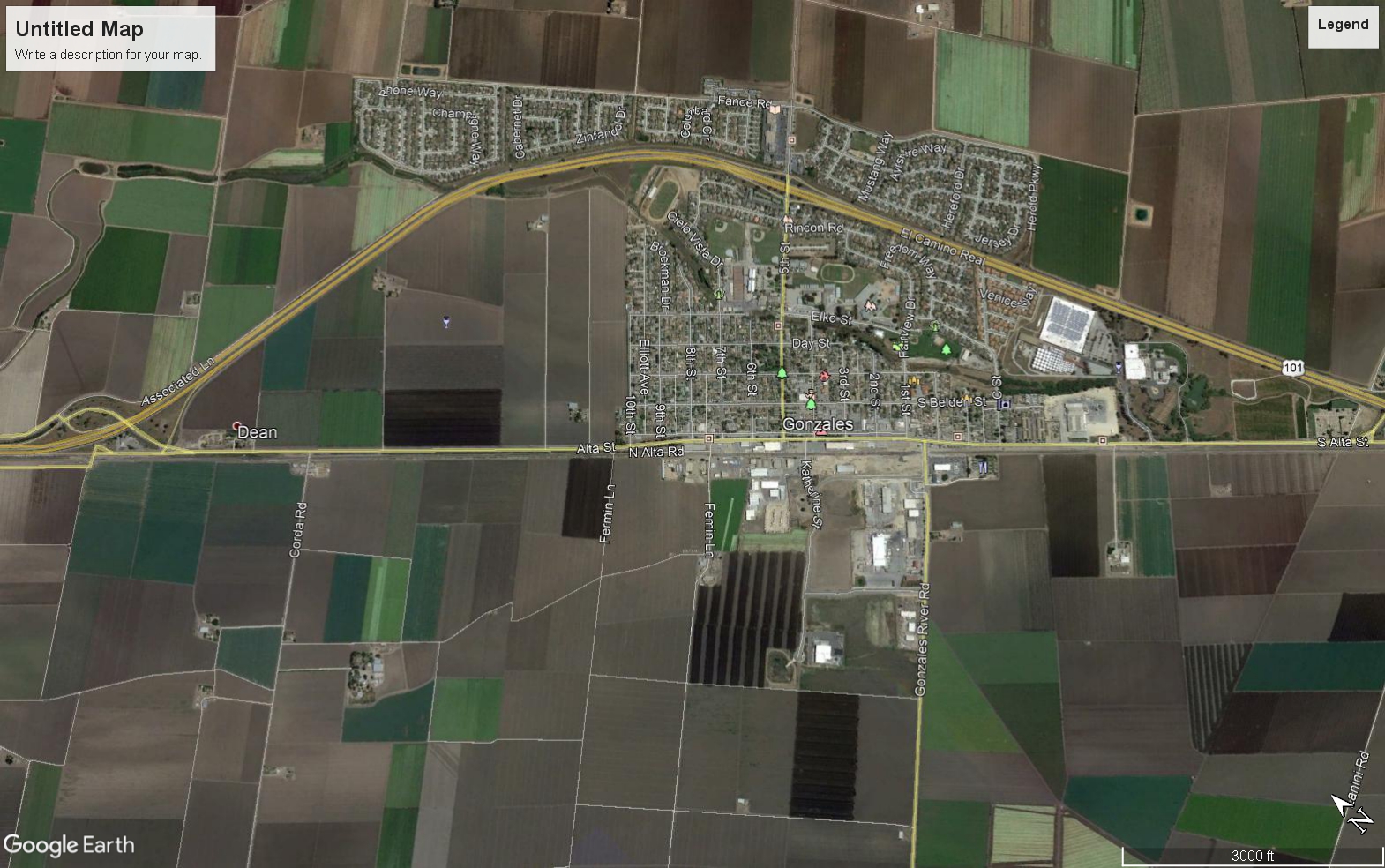 Gonzales 2012
---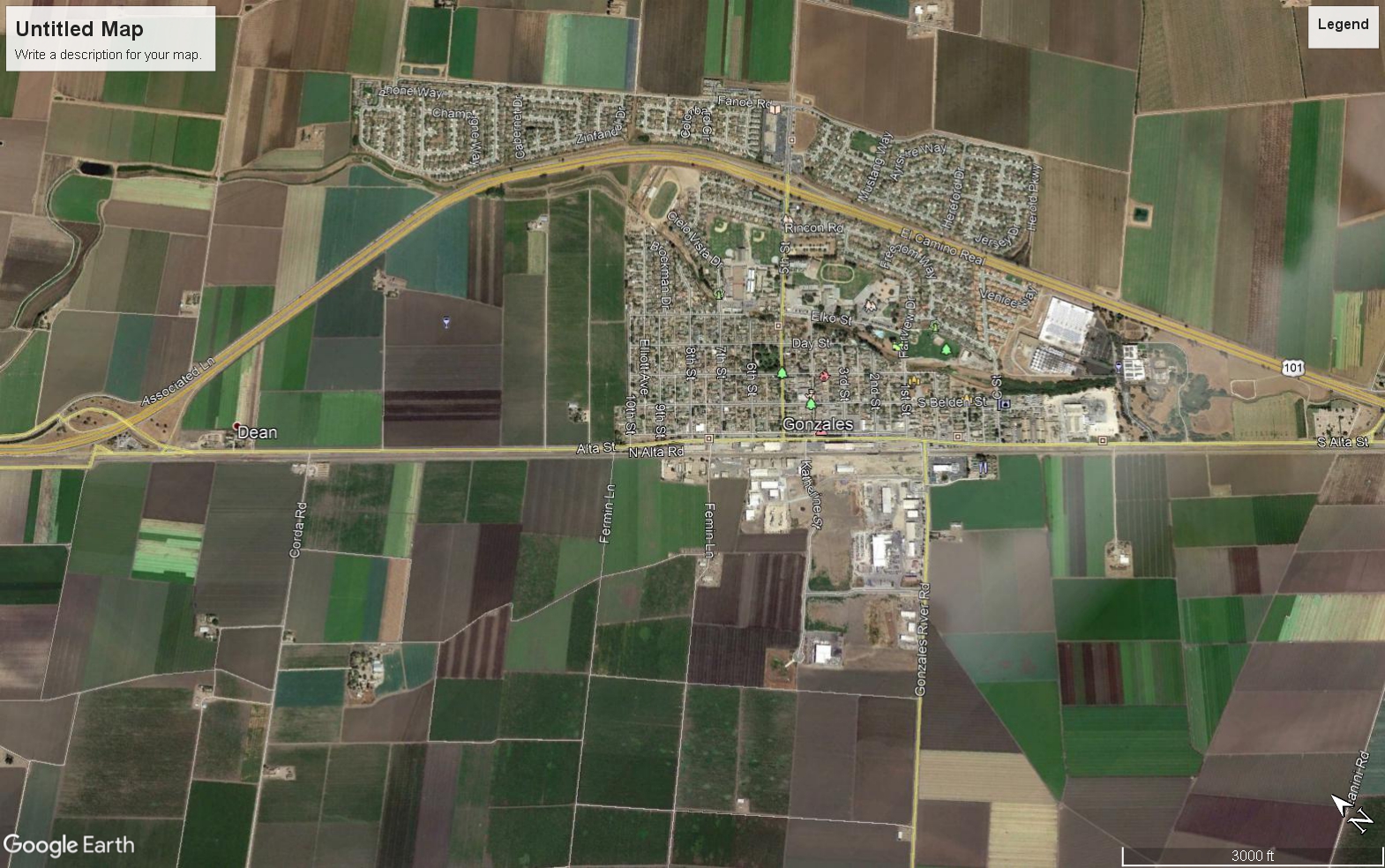 Gonzales 2013
---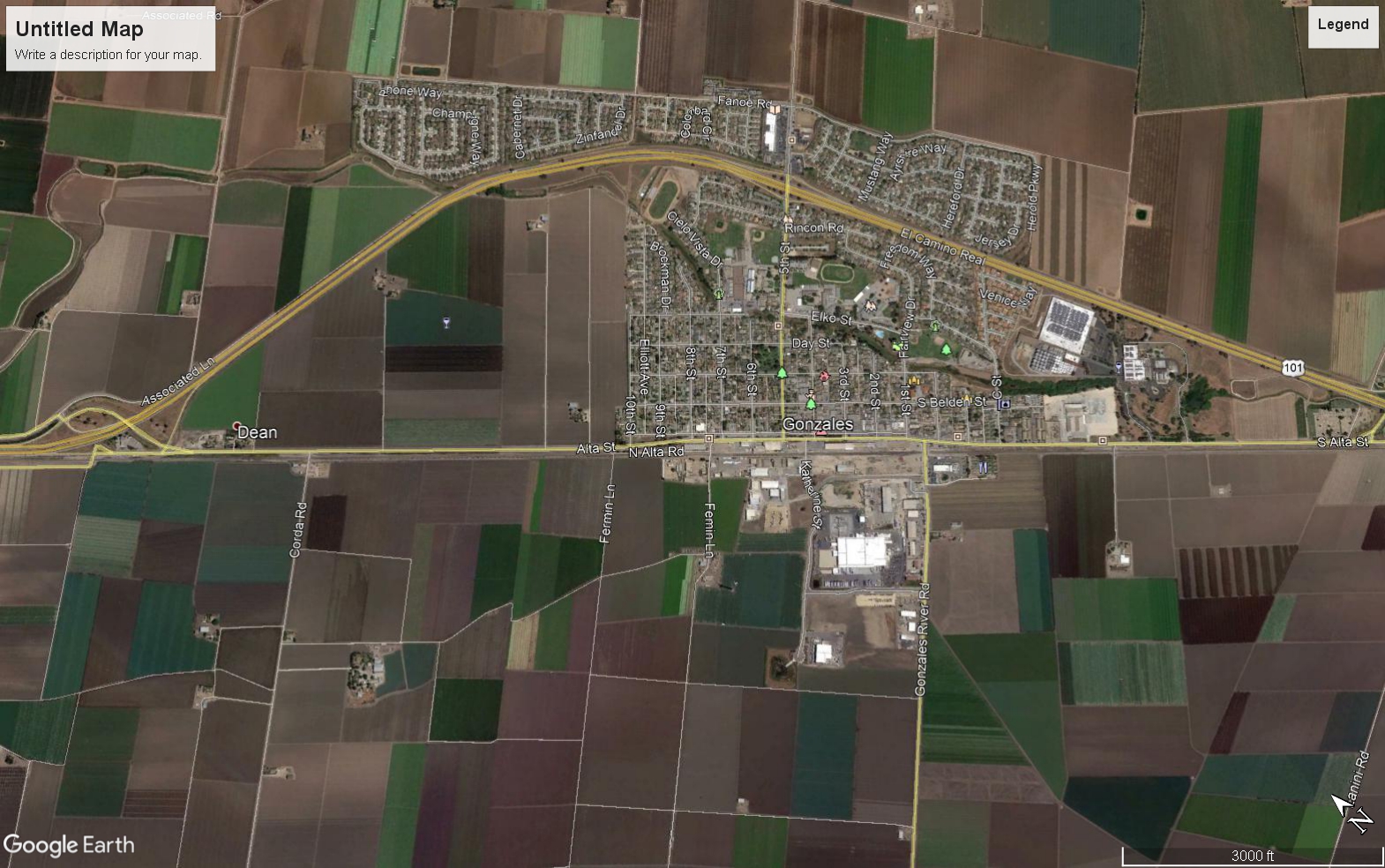 Gonzales 2015
---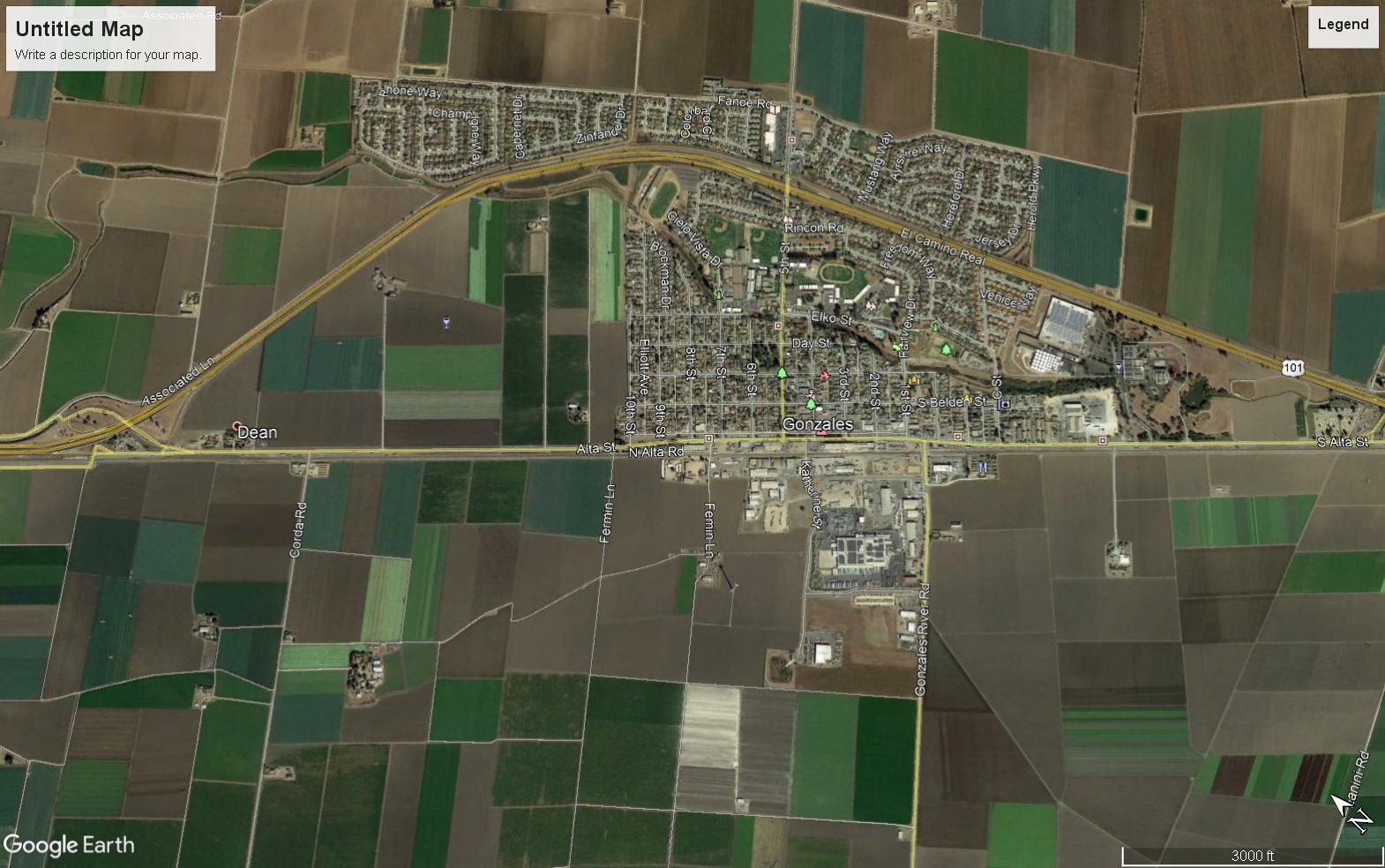 Gonzales 2016
---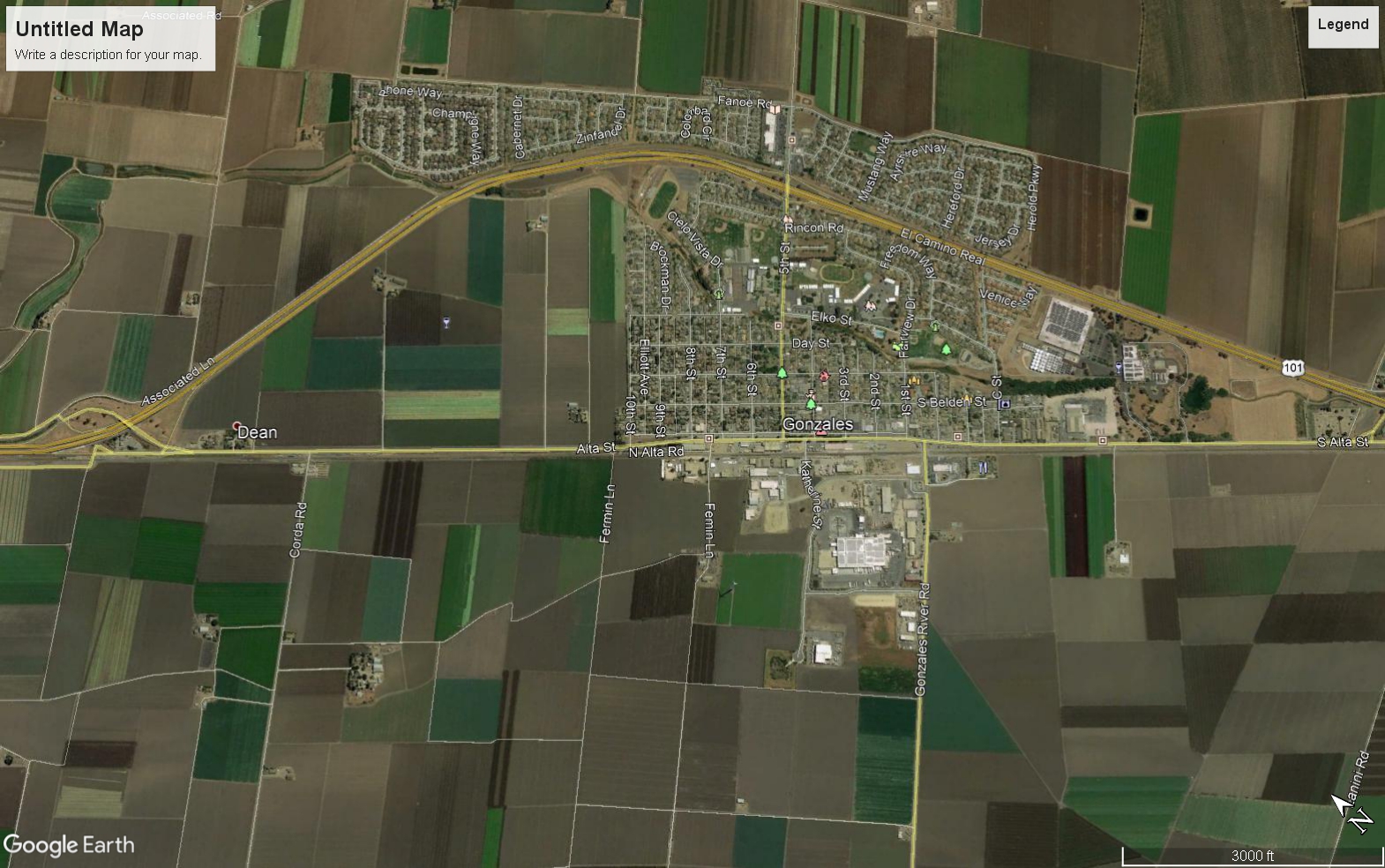 Gonzales 2017
---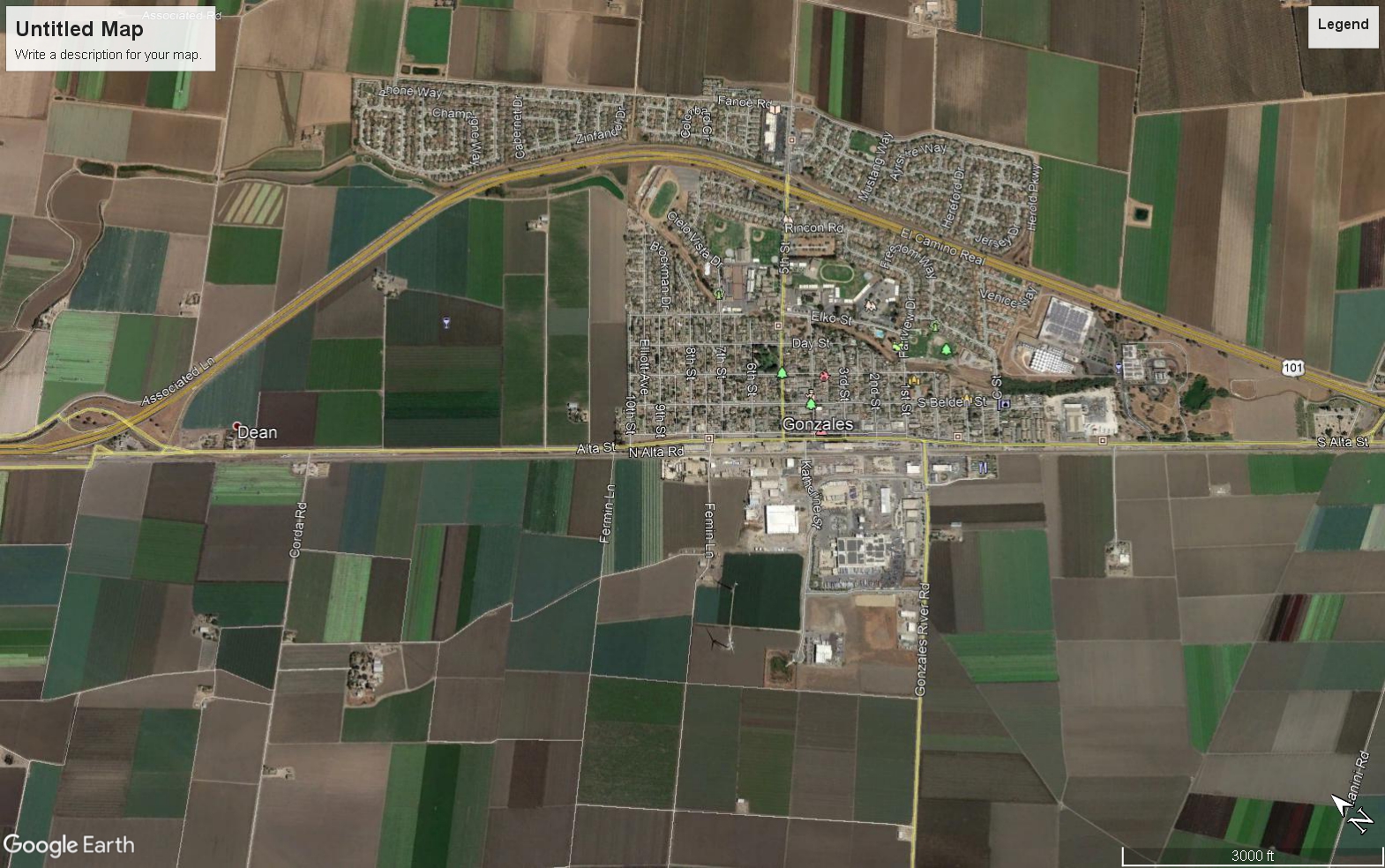 ---