Workforce Profile
Currently, the City of Gonzales has 2,230 employed residents, with 239 of them working within the city and 1,991 commuting to work elsewhere. Agriculture is the top hiring industry in Gonzales with  70 percent of the total jobs. Other industries in Gonzales include Educational Services, Manufacturing, Hospitality, and Other Services. 
The tables below explore in more depth how the Labor Force is distributed.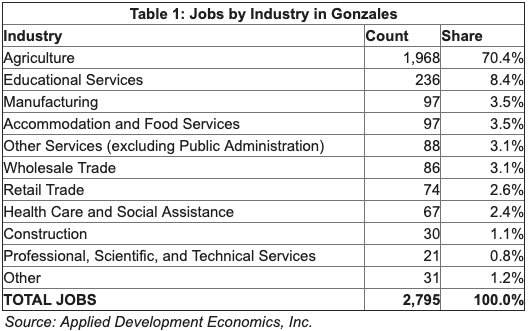 While agriculture is the main economic base industry in Gonzales, according to data displayed in Table 2, only 650 of the city's labor force work in this industry and not all 650 are hired by the agriculture sector in Gonzales. These data show that the work force in Gonzales is trained with a more diverse set of skills, including health care, public administration, and education, which leads to a high out-commute of workers.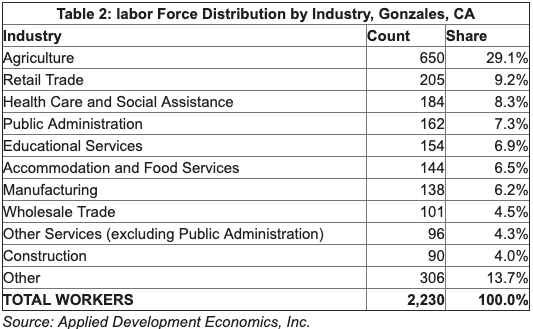 Table 3 categorizes the industries mentioned in previous tables into three main groups of Good Producing, Trade and Transportation, and Other services. The upper part of the table shows how the city's labor force is distributed among these categories. The largest group of Gonzales workers is employed in the services sector.  Many of these workers are employed in health care, government and education. Goods Producing industries hire 833 people from Gonzales. This sector includes agriculture, manufacturing, mining, and utilities as its subcategories.
The lower part of Table 3 shows how the in-commuters to Gonzales compare among the major industry groups. As shown in the lower portion of Table 3, most of the workers are in the Goods Producing Industries, mainly agriculture.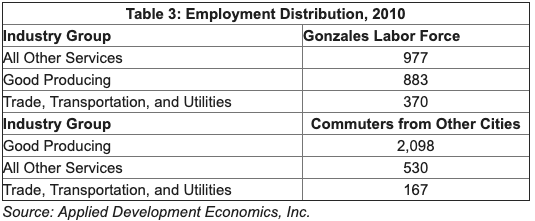 Table 4 provides a more detailed list of the types of businesses included in this category, along with the distribution of Gonzales Workers in each business type.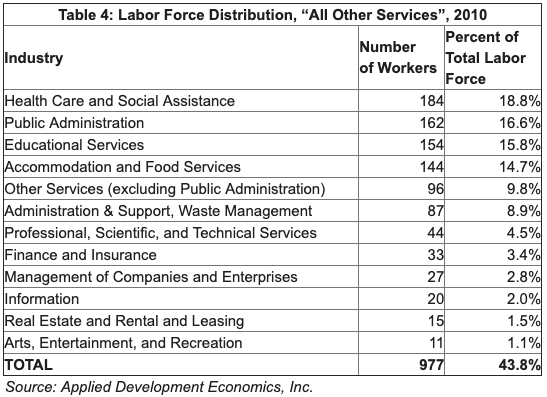 As Table 5 presents, within the City of Gonzales 98 percent of the Good Producing Industries' employment share belongs to the agricultural industry.

Table 6 reports the top ten cities that Gonzales residents' commute to for work. The City of Salinas hires the highest number of residents from Gonzales with a total of 535 employees, or 24% of the labor force from Gonzales. However, the data does not clarify which industries these residents work in except to the extent shown in Table 2 for all workers. Soledad, San Jose, and city of Monterey each hire less than 10 percent of the city's labor force.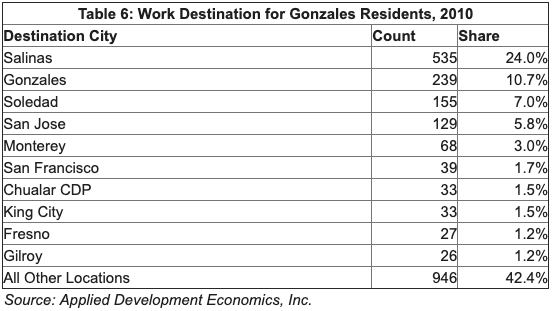 As shown in Table 7, the largest group of workers employed in Gonzales come from Salinas, followed by Soledad, Gonzales and the other Salinas Valley cities. A large group is reported to have residences further away, which may be their permanent residence, but not where they stay when working in Gonzales.