Early Child Development Award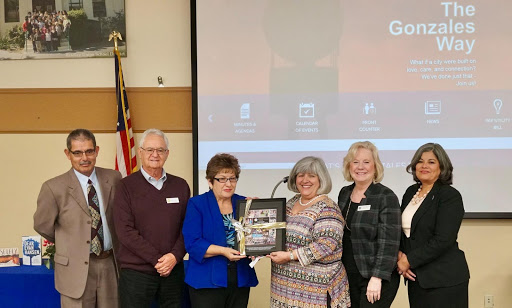 Congratulations, Gonzales!
MCCC Innovation and Leadership Award
On November 5th, Gonzales Way was honored for their innovation and leadership by the Monterey County Children's Council (MCCC).
The City of Gonzales is the first city in Monterey County to adopt a Health and Wellness Element to the City's General Plan for the well-being of young children and youth.
The Gonzales Way is the way we raise happy, healthy, successful children in Gonzales, California. It comes down to this: Love, Care, and Connect. A child who feels loved will grow up strong and confident. Love is expressed through care: attention, protection, and guidance. And when we help children connect to their community and to opportunities, they have support to fulfill their dreams.