Monterey County Commendation for RWJF Award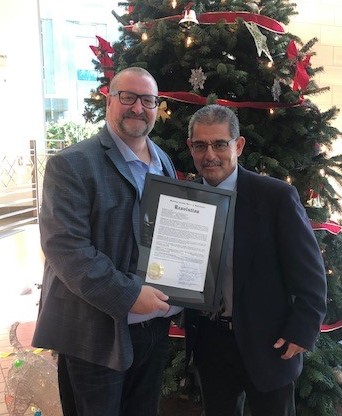 Monterey County Board of Supervisors commends the City of Gonzales for winning the Robert Wood Johnson Foundation Culture of Health Prize. City Councilmember Paul Miller and City Manager Rene Mendez accepted the official Resolution. 
Gonzales is one of five national winners of the 2019 RWJF Culture of Health Prize. The Prize honors and elevates communities for working at the forefront of advancing health, opportunity, and equity.
Gonzales was chosen from nearly 200 communities across the country for pursuing innovative ideas and bringing partners together to rally around a shared vision of health. Over the past decade, that's led to real progress on youth engagement, economic development, health care access, and sustainability. More information...