Current Programs
Growing Green and being sustainable is ongoing. You can find information about current and historic program and events below. 
Sharp Disposal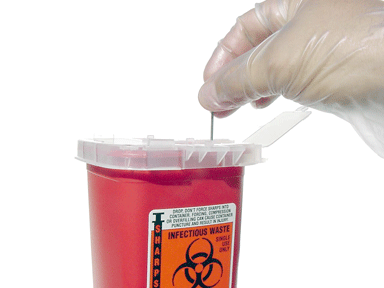 You can bring your approved sharps containers to Gonzales Pharmacy at any time for FREE disposal.  Please do not put sharps containers, needles, or diabetic testing supplies in your garbage or recycling cart.  In 2013 Salinas Valley Recycles introduced two new FREE kiosk collection programs for collecting these supplies in South Monterey County. 
For more information on those three Salinas Valley sites as well as the collection program at the Sun Street Transfer Station go to the Salinas Valley Recycles website. 
Large Item Collection

Free Large Item Collection service in Gonzales, Greenfield & Soledad by Tri-Cities Disposal & Recycling. Please call to make an appointment 1-888-678-6798
Catching the Wind for Power 
Gonzales is home to one of the Salinas Valley's first wind turbines.  Watch a video to learn how one of our local, innovative businesses,Taylor Farms is using clean wind energy to process the fruits and vegetables that they bring to market.